Historic Bristol Day 2013D

by Cate Murway

BYOB.

Bring Your Own Bike! For the first time, the Landmark Towns of Bucks County and the Delaware & Lehigh National Heritage Corridor will present an Interpretive Bicycle Tour on the Delaware Canal on the 37th Annual Historic Bristol Day, on Saturday, October 19, 2013..  Barbara Swanda, who manages the D&L's Delaware Canal Trail Towns, and her volunteers encourage increased awareness and use of the Delaware Canal trails in Bucks County. Cyclists will be treated to an enjoyable tour where docents stationed along the route will illuminate the Delaware Canal history, architecture, natural environment, significant buildings and museums, historic local events, the lore, and the flora and fauna.

This Interpretive Bicycle Tour is FREE for those ages 10 and over! But, registration is requested.

Donations are accepted.

Meet at the corner of Prospect & Jefferson Street, in the SEPTA Train Station parking lot.

Check in at 9:30AM; Ride begins at 10:00AM.  Helmets & bike locks required.  Bring your water bottle.

Re-Cycles on 2205 E. Farragut Avenue will have some bicycles for those needing one.

Bernard Mazzocchi's Canal Works on 10 Canal Street will be open to the public during Historic Bristol Day

from 10:00 AM - 4:00 PM.

Canal Works is an important part of Historic Bristol on the Delaware. Its halls tell the story of this beautiful riverside town from its founders through the industrial revolution to present day.

Check out the barge silhouette on the fence and the variety of fun, informational and educational exhibits for everyone.

Among the event presenters are The Artists of Bristol, who promote and provide exposure for Artists to enhance the legacy of arts, culture and education in the local community. They meet at 7:00 PM on the 2nd Wednesday of each month at the Silver Lake Nature Center, 1306 Bath Road, Bristol, PA.

Gail Bracegirdle, the VP of AOB will showcase her portfolio of creative watercolor images filled with light and color. She creates her infinite variations using the "simple elements of pigment and paper and the clean, environmentally sensitive nature of the medium".  
gailbracegirdle.artspan.com
Gail has confirmed that 20 artists and craft people, photographers and artists, will add their cultural perspective and display their works for purchase.

Visit some of the local businesses located in the Canal Works that help historic Bristol Borough grow!

The mix is eclectic, from shoe designer, Paul Vargo's "Bucks Boots" to toy designers , "Wicked Cool Toys, USA"  in Suite 327, who received the "Top Summer Toy for 2013"award for their creative collectible plush Scanimalz line, bringing kids a fun and safe way to enjoy what they love: toys, technology & playing games!

The Schwartz Slipcover Workshop in Suite 137, a family owned business with over 50 years of experience, is a full service workroom. They craft slipcovers, draperies, bedding and more. They also re-upholster and do custom furniture. Their HBD promotion includes free fabric from their selection, or 15% discount on special orders, when they do the upholstery or slipcover job.
schwartzslipcoverworkshop.info
Meanwhile, in Suite 312, Elaine Clare Golak sews decorative designs for the home, including pillows and patio cushions. What is nearly 100 years old, brown and fuzzy and has bright red lips? Mothers in the early 1900's fashioned the red-heel Rockford socks into sock monkeys for their children. Elaine also handcrafts contemporary stuffed monkeys, much like the favorite piece of "Americana", from colorful striped or polka dot socks to accompany her vintage mixture of folk art and kitsch, children's sewing machines. She sews different classic styles that include her favorites, such as a black wizard sock monkey and a brown angel sock monkey, that are marketed at her alma mater, Moore College of Art.

While you are at Canal Works, come listen to David Emerson, Stacy F. Roth, and Marianne & Tom Tucker who will combine years of musical, theatrical and historical experience to present some of the finest interpretations of historic mirth you'll ever encounter. These Colonial "sea persons", known as "Spiced Punch", are a Dickens' era quartet with traditional tunes, tales and toasts. They will be performing their old fashioned repertoire of Maritime Music, "historic music with a punch" at 11:00 AM, 12:30 PM and 2:30 PM.  While wearing period clothing,

they will entertain with a tin whistle, also called the penny whistle; a free-reed musical instrument, the concertina; a banjo, a mainstay of American old-time music; the most prehistoric musical instruments, the simple in design, fife and the drum; and an acoustic guitar.

Then saunter down or hop on the shuttle bus to Radcliffe Street for a "Canal Chat".

Ralph has always been a tenacious and passionate advocate for the restoration of the canal and his most enduring accomplishments include organizing the canal conservation committee to sustain both the canal and the stately gazebo in Grundy Park. Senator Joseph R. Grundy [1863-1961] originally donated the park land in the 1920's. The $20,000 project, sponsored by Bristol's Parks and Recreation Authority and a local philanthropy, was intended not only to resurrect the gazebo- a backdrop to generations of Bristol wedding photos - but also to draw attention to the Delaware Canal. The volunteers joined together to donate time and labor, and with grants and donations, the lagoon was completely restored including a new bridge that would make the island handicap accessible.

The pavilion had been built a few years before the canal was closed as a commercial vein, but it, and the clock tower on the Grundy textile mill, ever a Bristol landmark, were well known to the canal boaters.

Even today, the grandchildren of unions forged beneath the Grundy gazebo return to have their photos taken there.

There will be two walking tours sponsored by Friends of the Delaware Canal. Meet at 11:00AM at Lock Marker #1 in the Mill Street parking lot for the Wharf to the lagoon tour. The return trek will begin at 2:15PM.

Team effort by the various construction unions in the region was responsible for the restoration of the lagoon of the Delaware Canal and the local renowned artist, Joseph Sagolla was the craftsman who led the reconstruction. Joe Sagolla's visual watercolor celebrations of the profoundly historic structures that grace the borough will be on display in the National Penn Bank.

Also on Historic Bristol Day, Ralph shared, "Benuel Lapp "Ben" Stoltzfus of the
Bristol Amish Market
is offering FREE Amish buggy rides from the Market toward Jefferson Avenue and back". Ben is also working on plans to save the canal and to develop a barge ride from Green Lane to Jefferson Avenue.
Bristol has a history longer than the nation itself, and the canal is part of its story. The 165-year-old canal was the lifeline that brought coal that fueled the Industrial Revolution in this tiny town, once packed with factories and mills.

Historic Bristol Day is an action packed day, complete with amazing events highlighting the architectural and environmental treasures. Chairperson, Jeanette Ann "Jan" Ruano has a plethora of only the highest accolades for BCHF Board member
Helen Mary Younglove
, who is in charge of the program.
"She's great! Helen is the backbone of the BCHF organization!"

Continue walking through downtown Bristol, visiting the Historic Bristol Day vendors and restaurants, and stop at Silver Lake Nature Center on Bath Road for a tour. The second annual Sailing Regatta is also planned, weather permitting.

You won't want to miss this fun-filled day!

Historic Bristol Day 2013D is the final segment of a series introducing the 37th Annual Historic Bristol Day to be held on October 19, 2013.

Recommend a "Spotlight". E-mail vjmrun@yahoo.com

Historic Bristol Day 2013 – 10 to 4

    What's Happening & Where?

       * * *Shop Mill Street Stores ***         

  Along the River

Food vendors - all day

Entertainment at the Gazebo

  Bucks Mont Squires of Song


11:30 & 12:30
  Craig Satchell Quartet


1:30 & 2:30
Sailing Regatta - 1:00 to 3:00

  3:30 Award ceremony at Gazebo

"10 Minute Canal Talks" – Wharf


11:00, 1:00, 3:00
Children's Coal Toss Game

& Photography Board

      Along Radcliffe Street –all day

National Penn Bank – Sagolla exhibit

          BCHF Bake Sale Table

Riverside Theatre - Free tour & Selling gelato

220 Radcliffe Street –Canal pictorial & "Canal Chat"

Bristol First United Methodist Church

    Quilt display, stained glass windows

                  (Market & Cedar)

Quaker meetinghouse–(Market & Wood)

                    Colonial cooking

Bristol Borough Area Active Adult Center (Wood St.) - Free food & entertainment

St. James the Greater Episcopal Church

   (225 Walnut)- food sales, tour, self-guided   Cemetery Tour and Flea Market

BCHF Salable & Raffle Table – all day

        Especially for the Kids

Dusty & Patticakes –11:30 to 12:30

Stilt walker – 12:00 to 3:00

      Further along Radcliffe Street

Grundy Library –all day

     Canal Pictorial & Presenter:

     Sarah Berg – 11:00 & 1:00

       "The Delaware Canal"

Grundy Museum – all day

St. Mark Cemetery – Students'

Portrayal of deceased Bristolians

                    12:00

       Canal Works Area

At Snyder-Girotti School

Children's' Corner – all day

  Make & Take, canal memorabilia

Car Show – all day

            Refreshments sold

            At the Canal Works

Canal works – all day

  Canal pictorial & artisans' sale 

         At Canal Works' Porches

"Spiced Punch" – canal songs

        11:00, 12:30, 2:30

Canal Capt., John Hummel – 1:30

  1st person portrayal – courtesy PHC

Grundy Rec Center –all day

         Refreshments sold

             ADDITIONAL:

Walking tours - (docent led)

  Wharf to Lagoon – leaves 11:00

  Lagoon (Green Lane) to Wharf –

              Leaves 2:15

  Sponsored by: Friends of the Delaware Canal


At Amish Market
  Free Buggy Ride Along Canal


11:00 to 3:00
             Restroom Facilities

1 regular & 1 handicap accessible

  Port-a-potty in Lion's Park area &

Public Buildings in the Canal Area

             FREE Shuttle Service

From Wharf to Canal Works for activities including Snyder Girotti School & Car Show.

Also stops at RR station (parking),

  TEA, Grundy Library, back to Wharf

Tickets required for House Tour & TEA

     House Tour & TEA tickets sold at:

Bristol Wharf, BCHF Salable Table & Canal Works

Adults-$12.00      Children- (6-12) $6.00

Look for Interpretative Bike Tour Riders

Between 10 and 11 AM. Pre-registration required.

Historic Bristol Day 2013C

by Cate Murway

The Pennsylvania State University graduate, Dennis Scholl,

the Outreach Coordinator at "Delaware & Lehigh National Heritage Corridor"

has a Bachelor of Arts Degree in History and he is also the author

of the popular children's storybook, "Tales of the Towpath".

He has packed the "Best Curriculum" award trunk and is sharing it on Historic Bristol Day in the Snyder-Girotti Elementary/ Middle School in their LGI [large group instruction] room.

Scholl's book is the focal point of a state-approved, standardized elementary school curriculum that introduces students to life in eastern Pennsylvania in the 1850's, when anthracite coal mined in Carbon and Luzerne counties was fueling unbridled industrial growth along the Lehigh and Delaware canals.

It was here in historic Bristol on the Delaware that Lock #1 of the Delaware Canal and the Tidal Lock once existed, preaching the schedule of the canal boats entering the canal. Rather than using a series of locks and dams, this primary lock worked with the moon's schedule to allow boats to begin their journey. Although this lock is no longer in existence it is memorialized next to the Delaware River along with one of the most active toll stations that once stood here. There will be guided walking tours of the canal beginning at the wharf.

The Margaret R. Grundy Memorial Library's "Treasures of the Grundy Library Archive Exhibit" highlights the history of the Delaware Canal in Bristol using historic photographs, maps, and news articles from the Grundy Library's local history collection. This and the impressive Lego display created by the Stallone Family will continue through November 2nd.

Dennis Scholl expertly presented his formal education program to the 4th grade teachers,  Mary Lou Tantum, Diane Place, Lynn Ciotti, Lou Persichetti, retired teacher, Beverly Howley and the 4th grade learning support teacher, Joanne McCool, who will incorporate the "Tales of the Towpath" into their curriculum. This program of study is being taught to fourth- and fifth-grade students in 57 public, private, parochial and charter schools in Lehigh, Northampton, Bucks, Carbon and Luzerne counties and has received Act 48 accreditation.

Title 1 Coordinator, Mary Gesualdi explained that the children participating in the October 19th events are invited to experience activities and look into the ways how the youngsters who grew up in the Canal era lived, played, worked and survived. There will be storytellers, music, and games in Snyder-Girotti. 

District Principal Dr. Thomas F. Shaffer and the Bristol Borough School District have benevolently donated usage of the building and the grounds.

It will be much like a "Please Touch" museum setting, as the children move from table to table, informally learning about the lifestyles from over a century ago.

The canal children were an essential part of the boat crew, so during the spring, summer, and fall they would be working. Only during the winter months when canal boats were tied up, could the youngsters attend school.

A copy of "The Child's First Book in Arithmetic" by Nelson M. Holbrook, published by Sanborn and Carter in 1849;

as well as a copy of the famous William Holmes McGuffey Reader, a graded primer that was widely used as a textbook in American schools from the mid-19th century to the mid-20th century, are nestled in the traveling trunk. The big, wooden trunk also includes coal, a conch shell horn and a straw hat!

Old fashioned fun was far from extravagant, including simple Victorian toys like Jacob's ladder, Pick-Up Sticks [originally known as Jackstraws], solid wood Cup and Ball games, quarry slate boards and slate pencils [not chalk] that the children used to practice their Reading, Writing and Arithmetic, and quill pens that needed to be dipped in ink wells. Poverty was rife and the working-class clothing that the children wore had many more layers and more complicated pieces than are seen today. They often wore overalls and were barefoot in the summer time. Unbreakable tin cups and plates held their meals.

James Francis "Jim" Kirk, who also helped last year with boat building at Historic Bristol Day when the Harriman district was spotlighted, has offered his expertise with cut basswood pieces that fit together, creating a model canal barge fueled by mule power, a sterile hybrid animal produced by mating a male donkey with a female horse.  Mules were the most common draft animals that were used on American canals. Mules have many advantages since they eat and drink less than horses. They also are more disease-resistant and more sure-footed and less likely to be injured by a fall. Unlike horses, which could wear out quickly, mules preferred to work at slower, steadier speeds [2-3 miles per hour], and were able to cover greater distances and work longer hours.

The children will sand the wood before they nail or screw the pieces together. Then they can decorate their own barge and cast off.   

On the Lehigh/Delaware Canals, the Lehigh Coal & Navigation Company in the early 1900's paid its lock tenders $18.00 per month and gave them free rent.

Christina Maria Gesualdi visited the canals in Easton while she was an elementary student at the Pen Ryn School. Christina created a replica of a lock tender's home and this will be on exhibit in the LGI.

The Bristol High cheerleaders will be selling food and refreshments in the cafeteria during this event.

Step outside onto the school asphalt parking lot for the 2nd Annual Historic Bristol Day Car Show.

You really AUTO be there so you can browse and reminisce about better times when cars were more like pieces of art!

Mark Louis Gesualdi and his cousin, computer tech, Christopher Joseph Gesualdi are the co-chairs of this exciting event that will include all American and foreign classics, antiques from the 1920's and '30's, and Camaros, Challengers, T-Birds, Mustangs and Corvettes. Mark's '74 Corvette will be shown but he personally hopes to have a redesigned 2014 Corvette Stingray at the show.

An informational history of the Bristol car dealerships will be posted.

Vinnie DeMarco of Radcliffe Café sponsors the People's Choice and Best of Show trophies. All entries will be photographed by Marc Dubus, a family member and panoramic/ automotive photographer. Each participant will be mailed a Bristol Day Car Show 5"X7" photo of his/her vehicle.

Sponsors and vendors are welcome.

The car show will be accessible by using the free shuttle bus that will transport visitors to all other Bristol Day activities.

Borough resident/government scientist Frederick "Fred" Wise and his wife, Annie will present an extensive digital library of hits through the decades, and of course, songs with a car theme to enhance the atmosphere. They will take requests!

The Bristol Cultural and Historic Foundation is hosting this 37th Annual Historic Bristol Day on October 19, 2013 from 10:00 a.m. - 4:00 p.m. Always the Third Saturday in October!

This wonderful, inexpensive outing includes a host of other family oriented events and activities.

"Welcome Friend"! The Mill Street Crossing dedication ceremony is scheduled for noon. This project is slated to revitalize the intersection of Mill Street and Old Route 13 with a new landscape design, an archway, an improved walkway and a railcar serving as a focal point and information center.

Play it again, Fran! Jazz pianist Francis Xavier "Fran" Danis will pound out his multi-octave ambiance selections at the Odd Fellows building [Washington Hall] on 339 Radcliffe Street starting at 2:45pm.

Additional activities: Ice skating at the Grundy Rink and an Art exhibit at the Canal Works - across the street from the car show.

Bristol is filled with history and culture. Come to Historic Bristol on the Delaware with its collaborative community spirit where cultural, historic, natural and recreational resources are preserved and celebrated.

Historic Bristol Day 2013C is the third segment of a series introducing the 37th Annual Historic Bristol Day to be held on October 19, 2013.

~~~~~~~~~~~~~~~~~~~~~~~~~~~~~~~~~~~~~~~~~~~

Historic Bristol Day 2013B

by Cate Murway

The self-published 130-page paperback, Old Clothes: But All I Wanted to Do Was Wear Old Clothes and Go Back to the Past is an indispensable guide to the often misunderstood field of living history, written by the former cultural geography professor at Penn State and Millersville University, Richard Nelson "Rich" Pawling.

The author is a Pennsylvania Humanities Council speaker, offering "professional, historically accurate living history and heritage music programs" and he will present his formal program about the D&L Canal in Bernard Mazzocchi's Canal Works on 10 Canal Street from 1:30-2:15 p.m., during the 37th Annual Historic Bristol Day, on Saturday, October 19th.

The PHC mission: PHC builds and leads a vibrant network of individuals, organizations, and communities that champions the humanities and empowers Pennsylvanians to think critically, grow, and engage in their communities.

Rich has also delivered history lessons as a teacher, interpreter, and a National Park Service ranger, and through his interpretive history business, History Alive!

To plan for the future, we need to understand the past.

"If you don't know where you come from, how do you know where you're going?"

Rich Pawling's presentation, with a nostalgic 19th-century flavor, will include a full-scale, handmade working model of a canal lock, books, memorabilia and various canal life paraphernalia. The canal workers had their own culture, their own language and those river men endured much for just pennies a day. Some manned the barges, opening and closing the manual lock gates non-stop.

Rich is an historian, the living bridge from their world to this one, dedicated to preserving the canal heritage.

Really, historian isn't the correct word: the man is a personified canal encyclopedia.

His mission has always been to excite people about their past so they can better understand their present and future. He believes that history, social studies, geography, language and the arts are all keys to opening the doors to cultural understanding.

Wearing period clothing, [over the years, Pawling has worn many different clothes, but all seem to be sewn together with threads of humor and hope], he will seamlessly slip into the character of the 1870's canal boat Captain John A. "Cappy" Hummel, representing hundreds of fellow canal men who built and traveled America's canal systems.  In the first person, he will be spinning his yarns about life and laboring on the canals in the good ole days.

Richard Pawling has over thirty-five years of experience interpreting the natural and cultural heritage of the United States. Beginning his interpretive career as an environmental educator and later historian-naturalist at local and state parks, his evolution into living history began while he was employed as a National Park Service ranger at Hopewell Furnace National Historic Site.

Come experience some of the long forgotten canal era that meandered across the Pennsylvania landscape, moving travelers and transporting lucrative freight, before the railroads smoked their way across our nation. Industrialization would not have been possible without this quick, inexpensive transportation.

In 1995, Rich Pawling won the National Association for Interpretation's Excellence in Interpretation Award.

"Vell, so vat in da verld arr yoo doon here ta-day?"

This largely forgotten waterway and its contiguous towpaths, one of the most extensive schemes of public improvement ever undertaken, was once the linchpin of a network that provided life and energy spaning from Easton to Bristol. They were the arteries of the industrial revolution and the boatmen were a key part of the industrial process.

Building this engineering marvel involved major feats of early civil engineering with a pick and shovel, wheelbarrows, dump wagons, and horses pulling scoops or drag lines, tremendous manpower and horsepower. The continuous ditches filled with water would connect the remote parts of Pennsylvania with the cities of the east. Canal construction inspired America's first tunnels, well before the invention of drills and dynamite.

Reflecting a simple yet efficient level of technology, Americans learned how to take a level, how to dig a channel, remove tree roots, dispose of tons of earth, mix underwater cement, create locks and hundreds of other things; further proof that land-rich America that was capital poor was an inspired nation whose ingenuity would carry it far.

The supremacy of canals proved to be short-lived when railroads, still unproven technology at the time, eventually eclipsed this era in America's rush to industrialize.

Today one no longer hears the soft clip-clop of mule teams along the watery web, but only the whisper of the wind as it sings softly among the wild flowers that cover the tow paths. The charm lives on with historical and aesthetical appeal since canals have been relegated to the status of quaint relics of the pre-industrial past. Only a few vestiges of this period remain.

Listen for the "Schnecke-hann". The echo of the boatmen's conch was heard far as a signal device and especially as a dinner horn for hungry canal-boaters. When they approached the locks, they would blow the horn to alert the brawny lock tender that they were coming and the round-the-clock traffic required lock tenders to live alongside the locks.

As the canal network expanded and the trade increased, there were more boats and more "water gypsies" working on the system, relatively low waged work with long hours. It was a dangerous life for the children born and raised on canals with the obvious threat of drowning, being kicked by horses, crushed by bridges and locks, burnt by stoves and scalded by pans and kettles.

The canal boats were generally built to standardized dimensions with a box-like cross-section.

A team of boat builders built the narrow canal boats rapidly, conforming them to the size of the locks and the channel depth of the waterway. Some were up to ninety-feet in length, constructed from pre-cut oak frames and pine planks. They were utilitarian vessels that were often "knocked about" and under normal usage, could be expected to last for 10 to 12 years.

Wooden canal boats worked hard, withstood tremendous abuse, and rotted quickly after abandonment. Except for scattered ribs, frames, and keelsons, they have disappeared with few traces.

Come peek into the past… where daily lives were defined by travels up and down the canals.

"History is not merely a chronological record of events that took place in the past. History is People!"  Rich Pawling

Mark your calendar for October 19, 2013.

Historic Bristol Day is an eclectic plethora of fun and educational activities for everyone.

Historic Bristol Day 2013B is the second segment of a series introducing the 37th Annual Historic Bristol Day to be held on October 19, 2013.

~~~~~~~~~~~~~~~~~~~~~~~~~~~~~~~~~~~~~~~~~~~

Historic Bristol Day 2013A

by Cate Murway

The 37th Annual Historic Bristol Day sponsored by the Bristol Cultural & Historical Foundation on Saturday, October 19th, is featuring the legacy of the Delaware Canal. The canal was an integral and instrumental part of the history of the town, an important pioneering transportation method.

Jeanette Ann "Jan" Ruano and Kathleen "Kathy" Barniskis are the event co-chairs.

BCHF is a non-profit organization dedicated to preserving over 3 centuries of Bristol's history and increasing cultural opportunities for all residents of the community, promoting pride which translates into helping and enhancing the treasure that has been inherited.

This FREE 10:00 a.m. - 4:00 p.m. festival event is the perfect opportunity to stroll, shop or dine within historic Bristol on the Delaware, the oldest town in Bucks County, incorporated as a borough in 1720. It is the third oldest town in Pennsylvania. Come early and plan to stay for awhile.

A major event occurred in Bristol's economic development when ground was broken for the Delaware division of the Pennsylvania Canal, built to connect with the Lehigh Navigation at Easton to carry coal from this waterway to Bristol. It connected Bristol to the rich anthracite coal fields of northeastern PA when poor roads and unnavigable rivers made coal transportation both time consuming and inefficient.

The Delaware River itself was not utilized to transport goods due to strong currents and rapids. A solution to the problem was a push for a canal system, since Europe and Asia canal models proved to be faster and cheaper modes of transportation. This transformed the town into a bustling transportation hub where mules pulled cargo-laden boats. The need to transfer goods to and from the canal boats created a local real estate boom as well as the demand for riverfront property suitable for the construction of wharves, docks, and warehouses.

The finished canal of opportunity was approximately 59.4 miles in length, with 23 lift locks [a stretch of water enclosed by gates with one at each end built into a canal or river for the purpose of raising or lowering a vessel from one water level to another], nine aqueducts [bridge-like structures supporting a canal passing over a river or low ground], a guard lock, and a tide lock to climb the 164 feet elevation between Bristol and Easton. In order for the cargo to be pulled back and forth along the canal by mules, a tow path was constructed parallel to the Delaware Canal. The system ran as efficiently as possible.

A mule-powered boat could carry 80 tons of cargo over 30 miles or more each day.

The canals started with just 365 tons of coal being shipped in 1820 and this number climbed to more than 1 million tons being shipped annually in 1859.

Bristol's prime, attractive location and this man-made channel for water that opened in 1830, was the impetus for it to be a busy port and industrial town in the 1800s. David Dorrance and Richard H. Morris, a right-of-way agent for the Pennsylvania railroad company, were the very prominent Bristol citizens who built part of the canal. They contracted for the excavations to Yardley, completed their contract in 1831, and the canal was declared open for navigation from Bristol to New Hope. The first barge entered the canal in 1832 and the peak year was 1860, when it carried 792,000 tons of cargo.

Coal merchants and shippers thrived, as well as retailers, barge workers and boatman.

Farmers Bank, Bucks County's first, moved to Mill Street in Bristol, a lively town of 1,200 people with its principal Eastern coal port in 1830.

The prosperity that resulted from the presence of the canal manifested in the construction of a series of impressive institutional buildings. The rolling mills, textile mills, carpet mills, and other industries sparked an economic recovery in the community, but it also brought the railroad to Bristol. Trains eventually beat the canal system and it became obsolete in 1931, when the last anthracite coal shipment was made. During the autumn of that year, it began to assume new roles as a recreational and historical resource when it was turned over to the Commonwealth of Pennsylvania to become a National historic park.

The Delaware Canal served as one of the first biggest projects undertaken in the early history of the United States and today gives visitors a glimpse back into the past way of life in the 19th century. Nearly the entire length of this historic towpath canal, the most intact towpath canal in the United States, a National Historic Landmark, is accessible to the public and fully-watered.

The Northern terminus is Easton, PA, at the junction with the Lehigh Navigation; and the Southern terminus in the west bank of the Delaware River is in Bristol, PA.

It is possible to follow some of the Delaware Canal trail in Bristol, beginning in the Mill Street parking lot, formerly the canal basin, and following the path of the canal, including four lock sites, until reaching the actual canal where water begins at Washington Street and extends to Green Lane at the Grundy Commons complex.

John W. Closson had been appointed the supervisor of the Delaware Canal by the board of canal commissioners. He was the Bucks county coroner and the proprietor of the Closson House, previously the "Exchange Hotel" which he purchased in 1872 from his father-in-law, James Leslie.

By 1850, Bristol had grown to more than 2,500 people and the first newspaper, the Bristol Gazette, printed and published by William Bache [1816-1897], a great-grandson of Benjamin Franklin, made sure the citizens were getting all the exciting news.

An ordinance was passed by the Borough Council authorizing constructions of bridges across the canal at Jefferson Avenue and then another at the Washington Street intersection.

The initial telephone switchboard in the county was installed in a one story building on 232 Mill Street in 1883 and the phone bells started ringing. You can still hear them now as Bristol's Renaissance continues and the "Welcome Friend" sign beckons visitors in the twenty-first century.

The borough's handsomely situated and impeccably preserved Victorian-era homes, diverse in tradition, charm and character draw tourists to this scenic spot along the Delaware River to this day.

Save the date! Saturday, October 19, 2013.

Historic Bristol Day is planned with fun and educational activities for every interest.

Historic Bristol Day 2013A is the first segment of a series introducing the 37th Annual Historic Bristol Day to be held on October 19, 2013.

Recommend a "Spotlight". E-mail vjmrun@yahoo.com

~~~~~~~~~~~~~~~~~~~~~~~~~~~~~~~~~~~~~~~~~~~~~~~~~~~~~~~~~~~~~~~~~~~~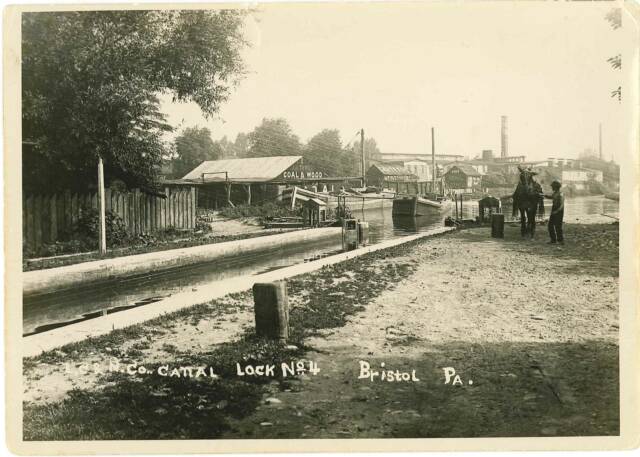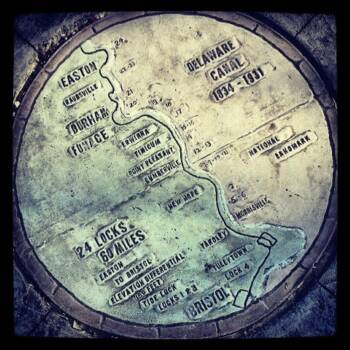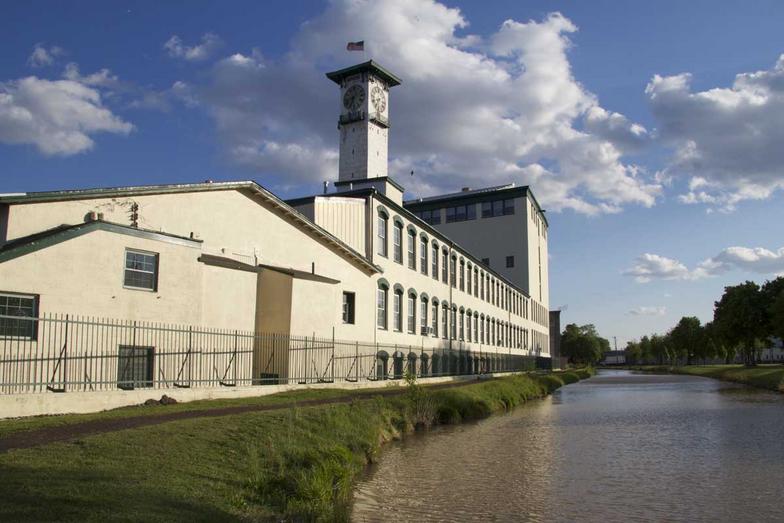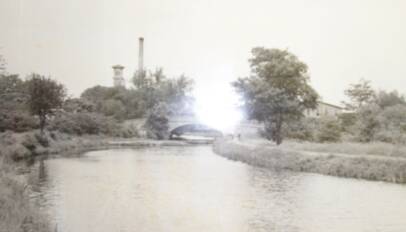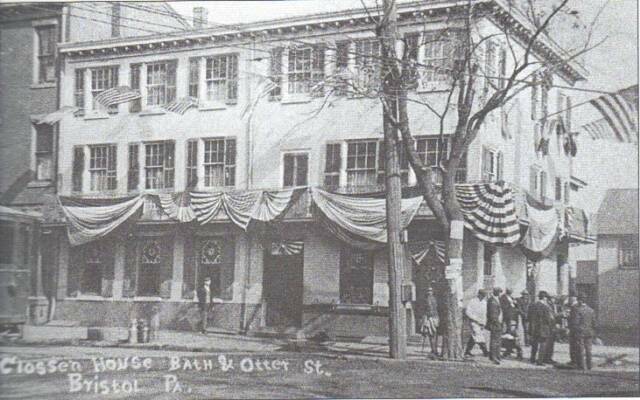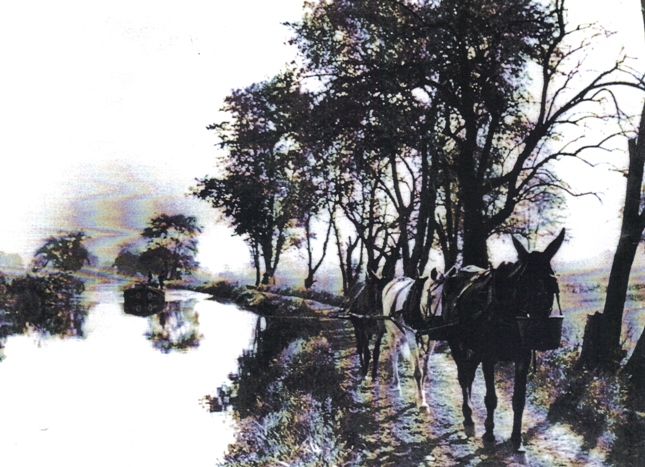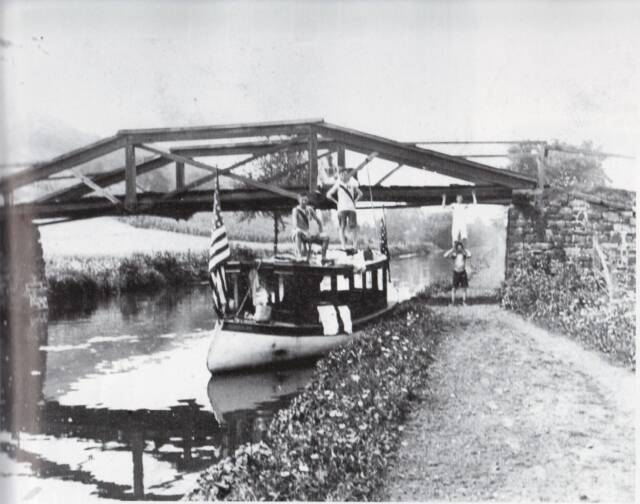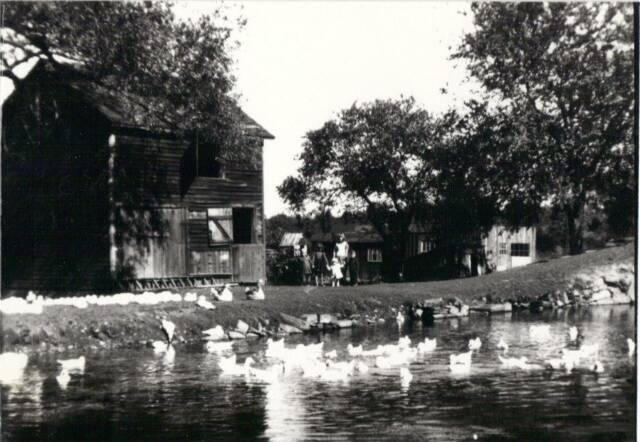 Bristol canal - picture courtesy of Ralph Henry "Mr. Canal" Ratcliffe, BHS '44

Aunt Lois, Aunt Wilda Mays, John & Jim

canal picture courtesy of Pat Stevenson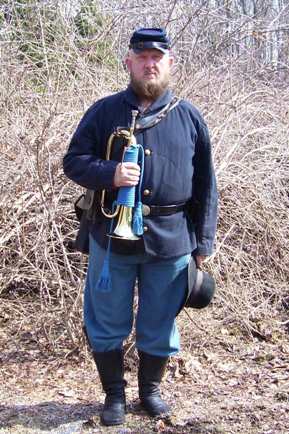 Historic Bristol Day 2013B is the second segment of a series introducing

the 37th Annual Historic Bristol Day to be held on October 19, 2013.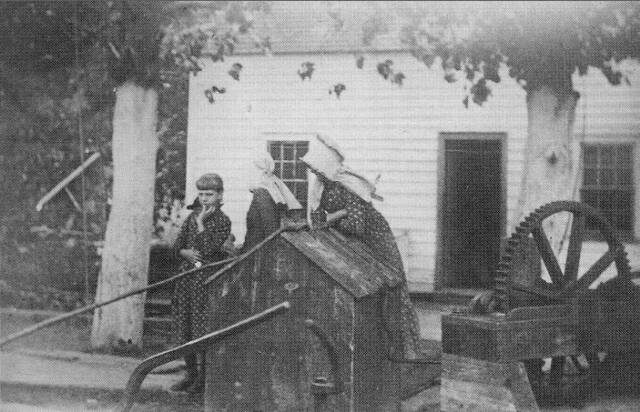 the locktender or a family member would open and close the gates

for 18 hours a day, early spring to late fall.

Lehigh Canal - Everett Carr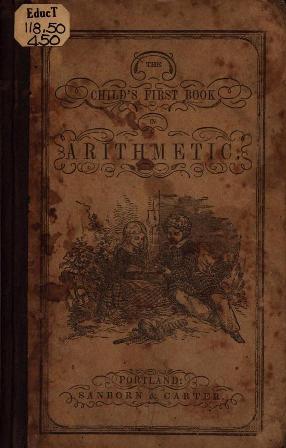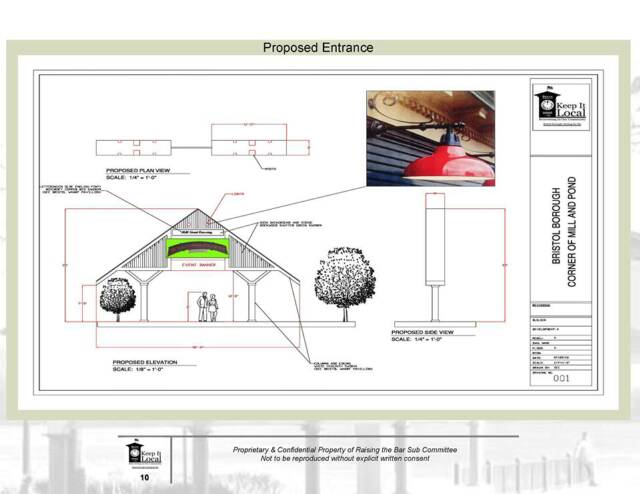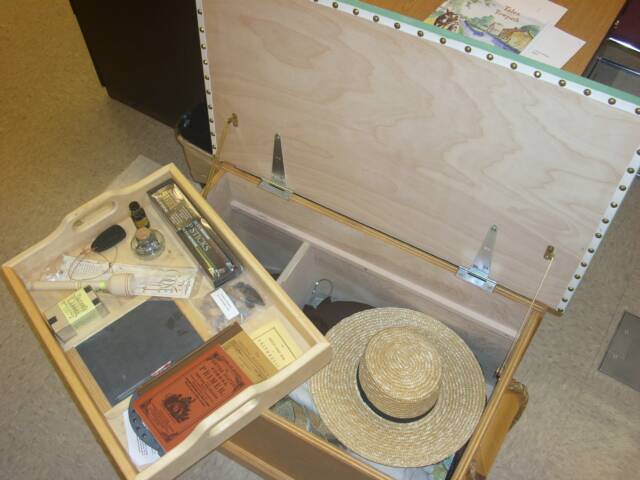 Historic Bristol Day 2013C is the third segment of a series introducing

the 37th Annual Historic Bristol Day to be held on October 19, 2013.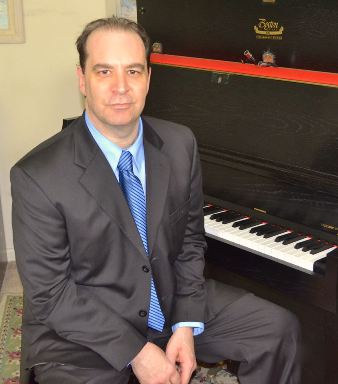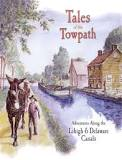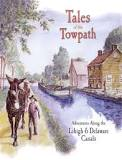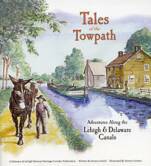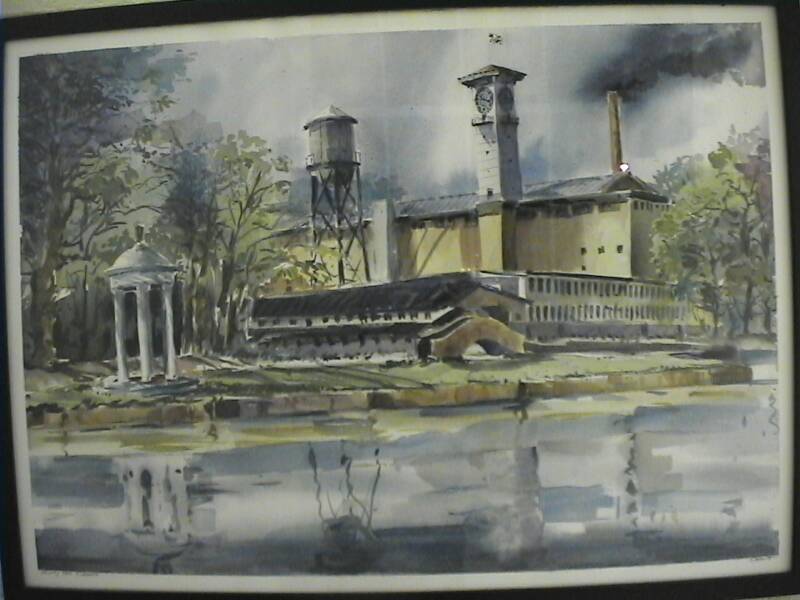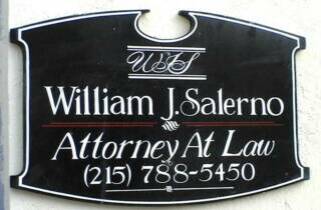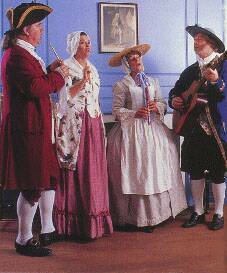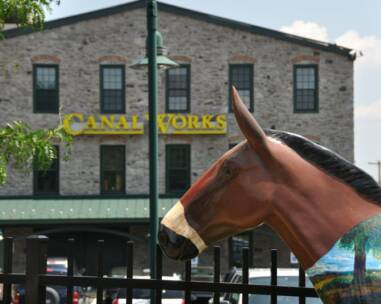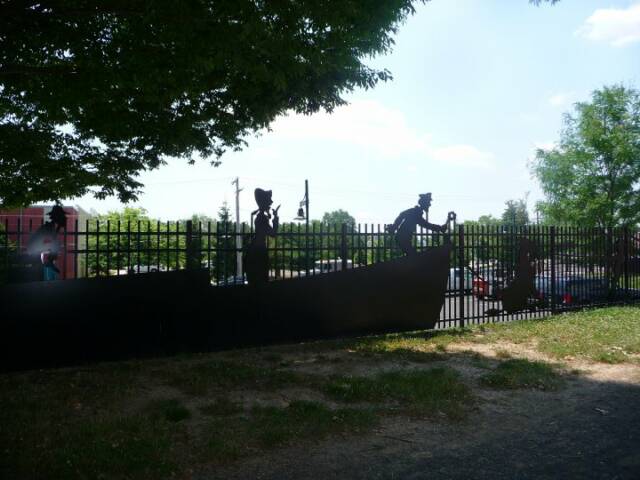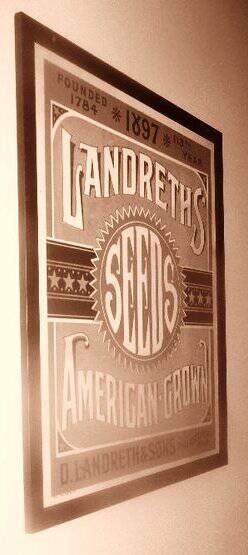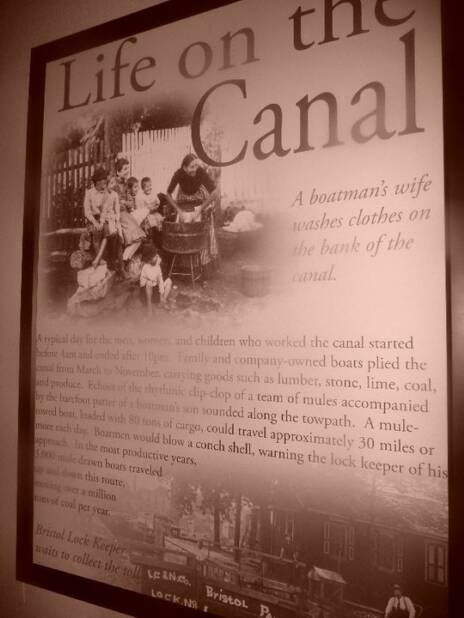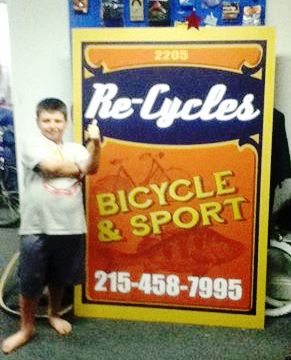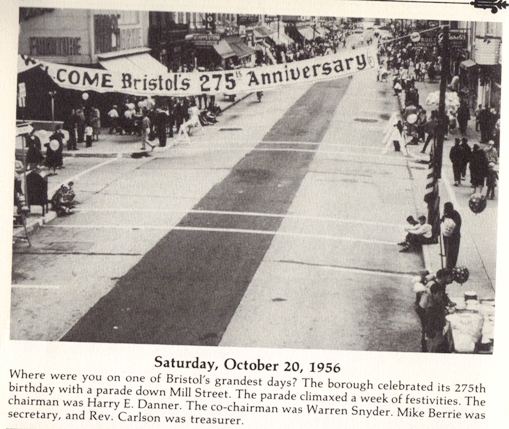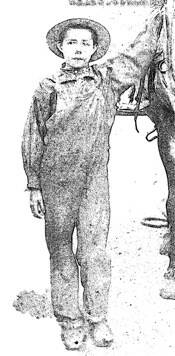 Historic Bristol Day 2013D is the final segment of a series introducing

the 37th Annual Historic Bristol Day to be held on October 19, 2013.