Some Assembly Required: Growing Readers in the Borough

by Cate Murway

"I can read in red. I can read in blue.

I can read in pickle color too."

A sea of 600 well-behaved red polo shirted students clamored into the Snyder-Girotti school gym/auditorium. The seats and bleachers contained the excited, enthused audience waiting to hear what illustrator Kadir Nelson, a graduate of Pratt Institute in Brooklyn, N.Y., who began drawing at the age of three, had to share with them

School is truly no longer a place where a child just learns to read, but where the attitudes toward reading itself are established.

Making schools successful takes more than just individual effort - it takes teamwork, a unique way to stand out. Teams have many advantages over individuals working in isolation, they tend to be better at solving problems, have a higher level of commitment, and include more people who can help implement an idea or plan. Moreover, teams are able to generate energy and interest in new projects.

The Warren P. Snyder- John Girotti Elementary School team uses a systematic process and has developed a synergistic relationship within the school to foster the growth of fluent and proficient writers and readers. They make reading part of a daily habit, educating all students through high expectations, a commitment to excellence and a comprehensive program.

"There are many little ways to enlarge your child's world. Love of books is the best of all." 

Jacqueline Lee Bouvier Kennedy [1929-1994]

Reading specialist teacher and Title 1 federal program coordinator, Mary Gesualdi stated, "We are so appreciative of Barnes & Noble and the community relations manager, Marissa Michelle Christie for informing us of Kadir Nelson's availability. Each year the children are exposed to an author or illustrators which helps make the books come alive!"

Barnes & Noble has a worldwide reputation for excellence and is the nation's top bookseller brand for the fourth year. During the height of the Great Depression, what later became the Barnes & Noble flagship store was opened on Fifth Avenue at 18th Street in Manhattan, NYC, where it still stands today.

The Title 1 Grant program provides the extra academic support and learning opportunities to make significant academic progress and the Parent Advisory Council is committed to building strong partnerships among home, school, and community. When parents/caretakers and the schools act as partners in supporting and celebrating the achievements of students, everyone benefits. Funded organized reading nights are held at the Barnes & Noble and at the most recent function in October, near Halloween, the 50 students came dressed in costume and had the opportunity to win a $10.00 Barnes & Noble gift card for the best Storybook character and about 20 children won the cards.

Armed with an arsenal of ideas, the collaborative group of teachers worked together in a very disciplined way to focus on the central issue of the Caldecott Medal 2008 Honor Book recipient, presenting cohesive ideas for illustrator Kadir Nelson's arrival.

"The difference between something good and something great is attention to detail."

Charles Rozell "Chuck" Swindoll, author

Art teacher, Bill Cattani, a BHS grad, painstakingly fashioned the showcase with some of Kadir's artistic accomplishments to welcome the illustrator. Miss Doreen McVan, who read Ellington is Not a Street to the 2nd graders, exposed them to Duke Ellington's music. Gym teacher, Danny Vlassenko read the story about Michael Jordan in pursuit of a Dream, Salt In His Shoes that Nelson illustrated, to his classes. Librarian, Donna LaRosa explained about the Caldecott Medal to the students.  It was named in honor of nineteenth-century English illustrator Randolph Caldecott (1846-1886) and is awarded annually by the Association for Library Service to Children, a division of the American Library Association, to the artist of the most distinguished American picture book for children. Each class was assigned one of Kadir Nelson's books that piqued their interest to read, from the kindergarten class selection of Please, Baby, Please to the 6th grade assignment of We Are the Ship: The Story of Negro League Baseball that was both written and illustrated by Kadir. Lush pictures, great text, and startling facts bring the story of Negro League baseball to life like never before. An accolade on amazon.com is full of awe, "You've completely overdrawn your account in the creativity department."

The school was ready!

After a joint, "Good afternoon, Ms. "Parm", the presentation began and the corduroy jacketed Kadir Nelson sparked new energy and the entire audience realigned with the forgotten magic of their childhood and watched as the attentive students discovered wishes, hopes and dreams. The different visual effects and fanciful images held the attention of the young children while transporting their imaginations on magical journeys.

The masterfully executed illustrations are a delight to children and adults of all ages and ethnicities.

[Marie] Louise Davis, BHS '54, third cousin of Harriet Tubman and member of the African American Historical and Cultural Society of Bucks County was impressed with Kadir's presentation and his illustrations in Moses: When Harriet Tubman Lead her People to Freedom. Kadir was impressed with meeting Louise! The portrait/landscape artist, Elizabeth Virginia Ithier, BHS '70, sister of Board member, Mrs. Denise Smith, was in attendance as well as her year old granddaughter, Keyra Denise Kornstedt.

Army veteran E-4 Dr. Jack McGovern, North Catholic '65/U. of PA, who has been working with schools for 4 decades, including as Headmaster of Plymouth Meeting Friends School "is always there if someone is talking about books."  Dr. McGovern, who ran WCU Cross Country [and won the championship!] with John V. Mundy, Principal at St. Joseph the Worker School in Fallsington, the local expert and guru on literature, teaches the teachers through the Penn Literacy Network. "The culture of literacy is alive at Snyder-Girotti School. They teach that books are part of the children's lives."

The Caldecott Medal was awarded to the illustrator for Henry's Freedom Box: A True Story from the Underground Railroad illustrated by Kadir Nelson, written by Ellen Levine. Inspired by an antique lithograph, Kadir Nelson has captured a person's soul in a portrait and created dramatically luminous illustrations that portray Henry "Box" Brown's ingenious design to ship himself in a box from slavery to freedom. He is an illustrator to watch! The great technical skill of his detailed meticulous prints are recognizable and

serve the noble cause of making education fun, while he remains in touch with children's experiences, their emotions and their worlds.

Nelson's images have graced publications from Polygram, Nike, Sports Illustrated, The New York Times, and The New Yorker.

Thank you, Principal Rosemary Parmigiani and Snyder-Girotti School for making reading experiences entertaining, relaxing, and enjoyable. Comprehension most easily takes place when the readers have a connection with the literature they are reading.

It's never too early to jumpstart a child's imagination!

Limit "screen time"….WORDS WORK!

"The more that you read, the more things you will know. The more that you learn, the more places you'll go." 

"I Can Read With My Eyes Shut!" by the Poet Laureate of Lunacy, Dr.[ Theodor Seuss Geisel] Seuss [1904-1991]

To recommend a Bristol Bits Article to be spotlighted:

email vjmrun@yahoo.com

~~~~~~~~~~~~~~~~~~~~~~~~~~~~~~~~~~~~~~~~~~~~~

Reading is its own Reward

by Cate Murway

Research has shown that reading aloud to a child is the single most significant factor in raising a voracious reader.

How can reluctant readers turn into Renowned Readers?

Title 1 federal program coordinator, Mary [Younglove] Gesualdi,

Bishop Conwell '68/Trenton State'77/ College of N.J Principalship '85

and the dedicated well-prepared teaching force of the

Snyder-Girotti Elementary/Middle School motivate children to read

and they reward their reading accomplishments with praise, recognition, and fun!

Children once unenthusiastic about books have become engaged readers,

reading significantly better.

The determination and perseverance of these teachers is so inspiring.

Each summer, parents throughout historic Bristol on the Delaware are faced with the time honored old question: What do I do to keep my kids occupied this summer? The Margaret R. Grundy Memorial Library and the BBSD teaching teams have the answer. Get them reading! It's a powerful catalyst for thinking.

The high-quality summer reading program contributes to an appreciable difference in literacy skills and in the intellectual growth of the children during the summer. The librarians and the teaching team strive to instill a love of reading in the children of our community, knowing that early appreciation for books and joy in reading are gifts that will last for a lifetime.

The innate curiosity of all children is nurtured and respected through the powerful selection of titles. Reading will help to increase word recognition and comprehension, develop vocabulary and build self-confidence.

Former reading specialist, Duquesne University graduate

Miss Rosemary Parmigiani, Principal of

Snyder-Girotti Elementary/Middle School

and the District Grant Coordinator has been enthusiastically

working in Bristol Borough schools since1978.

Miss Parm promotes progress with a passion!

The Grundy Library is tied to Snyder-Girotti's curriculum initiative and the cadre of "phenomenal teachers interact with the library". The knowledgeable and willing-to-help Youth Services Librarians Barbara Lee Kern and Shirley Mills Hickey stopover at the elementary school once a month for their "library visit". They provide an invaluable resource as they connect with the kindergarten and 1st grade students for a ½ hour each, assisting with the creation of the next generation of readers.

Skilled, fluent readers are the culmination of the successful learning of a broad array of pre-reading and reading skills. The students are prepared with the literacy expertise to thrive in the 21st Century world that they will ultimately inherit.

Parents are encouraged to become involved in their children's reading to foster an enjoyment of reading, literally. Parents' influence and interest have a tremendous impact.
www.bbsd.org
"The best preparation for tomorrow is to do today's work superbly well."

Father of Modern Medicine Sir William Osler, MD [1849 –1919],  pathologist, educator, bibliophile, historian, author, and renowned practical joker.

Barnes and Noble and other bookstores have made book browsing more pleasurable by permitting adults to check out the books clutching warm coffee in hand. Snyder-Girotti aspires to give students a similar experience.

The school's fresh and relevant incentive reading programs include an earned trip for the 6th, 7th and 8th graders to the Snyder-Girotti "Read-a-Latte" Café.  Teachers Maureen Lynch and Michelle Hager invite the  parents also on February 23rd at 6:30 PM. The Warriors: Power of Three that follows three young cats named Hollyleaf, Jayfeather, and Lionblaze will be discussed.

These students have devoured, more than "sipped their way", through the exciting eclectic flavor selections of fiction and non-fiction reading materials. More proof that a literature experience can take you so many places and that the adventure is yours for the taking.

In conjunction with completing a 24-book challenge, recognition and ribbons reward the students' achievements. The teachers track the students' progress and promote a love of reading.

A future goal is to acknowledge the eager young readers with insatiable appetites for wonderful books on their eye-popping Electronic Billboard display.

Reading is the distinct most-important ability any individual can possess. No one is born a reader; like walking it is a skill that is learned with lots of practice.

Study after study suggests that the single most important determinant for becoming a successful reader is the total amount of reading material at home.

"Partners in Print" is a parent involvement resource featuring exciting literacy workshops in which parents, children, and educators work together on key skills and strategies that will last a lifetime. The participants rotate between stations, as they work on fun, focused, activities together to build reading skills.

Some learning experts believe that it is inherently more difficult to improve reading proficiency than to make gains in mathematics. Math skills can be taught in the classroom while reading comprehension often requires positive and encouraging support at home.

Purportedly, the average kindergarten student has seen more than 5,000 hours of television, having spent more time stationed in front of the TV than it takes to earn a bachelor's degree.

"I would be most content if my children grew up to be the kind of people who think decorating consists mostly of building enough bookshelves."

Anna Quindlen, "Enough Bookshelves," New York Times, 7 August 1991

Borough residents Jay and Sherry McCay, proprietors of Best Darn Kettlecorn sponsor the "Top Poppers Program" offering a "Congrats Certificate" with a coupon! After completing the required reading each marking period, the student earns a voucher to "pop on in" for a free bag of old fashioned Kettlecorn. Their name is displayed on a paper kernel at their Best Darn Kettlecorn retail store in the Bristol Amish Market LLC.

The Snyder-Girotti teaching team apparently does not subscribe to the pedagogical view of "MAKING learning fun." They truly believe learning IS fun, and challenging, and joyful and something that very individual human innately desires.

The Grundy Memorial Library is a community hub and the first-stop for young readers and their families. The shelves are brimming with splendid age-grouped offerings that capture their imagination and concentration. Their cheerful and knowledgeable staff is pleased to help with your selections.

Books for the Snyder-Girotti students can be found on the designated shelves along the left-hand wall in the YA area. A copy of the reading list is hanging by each school's books. There truly is something for everyone!

Librarians Barbara and Shirley made a "book talk" presentation at the staff development meeting so the faculty could become aware of the plethora of new and different reading options available.

Because last year was the 25th anniversary of the first manned lunar landing, Moon Shot: The Inside Story of America's Race to the Moon is promoted. The late Alan B. Shepard, Jr. (1923 –1998) and the late Donald Kent "Deke" Slayton (1924 –1993), two of the original Mercury astronauts wrote the book from their flight experiences perspective.

Another option offered was Mission Control, This is Apollo: The Story of the First Voyages to the Moon with many stunning illustrations and insightful captions by Alan LaVern Bean, Apollo 12 mission NASA moonwalker.

Want to keep it short and uncomplicated? The beautiful piece of work, My People by [James Mercer] Langston Hughes (1902 –1967) is a terrific choice. This poem [thirty-three words total] is a study in simplicity. A sepia portrait of one or more African-Americans accompanies each eloquent phrase.

Did you know that nine-banded armadillos are ALWAYS born as identical quadruplets?

Paper collages in an engaging nonfiction picture book form a visual lure explaining how young animals nurture one other or compete for survival in Sisters and Brothers: Sibling Relationships in the Animal World by Steve Jenkins and Robin Page.

A plethora of choices! All you need to do now is prepare a "curl up with a good book" corner. Some throw pillows, bean bags, or a cozy couch and some homey lighting, a fleece throw, and of course, books.

You read, they read, everyone reads.  Make it something you do together.

Leaders are readers and readers are leaders.

Snyder-Girotti Elementary/Middle School

Rosemary Parmigiani, School Principal

450 Beaver Street

Bristol, PA 19007

215.781.1022

Recommend a "Bristol Bits" article. E-mail vjmrun@yahoo.com

~~~~~~~~~~~~~~~~~~~~~~~~~~~~~~~~~~~~~~~~~~~~~~~~~~~~~~~~~~~~~~~~~~~~~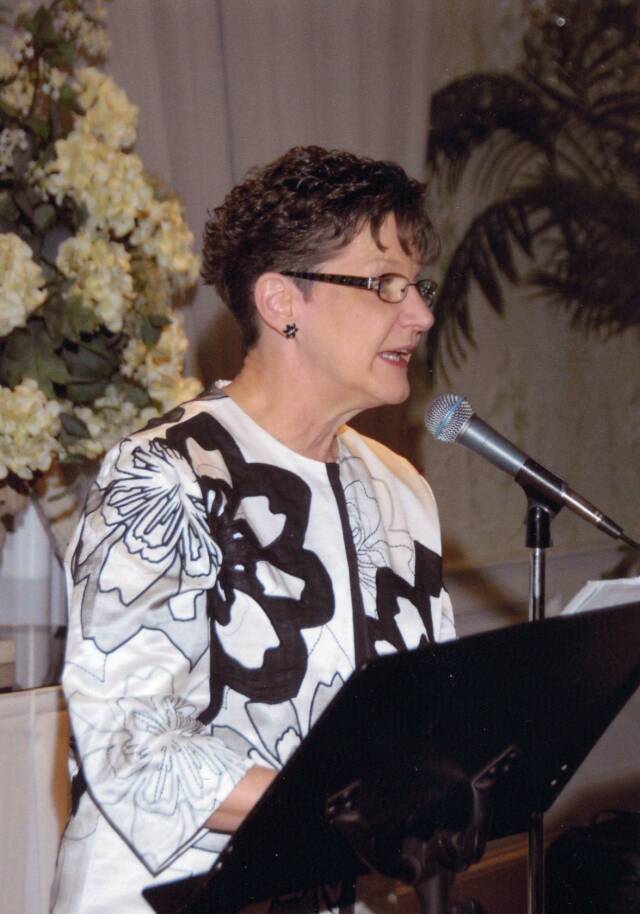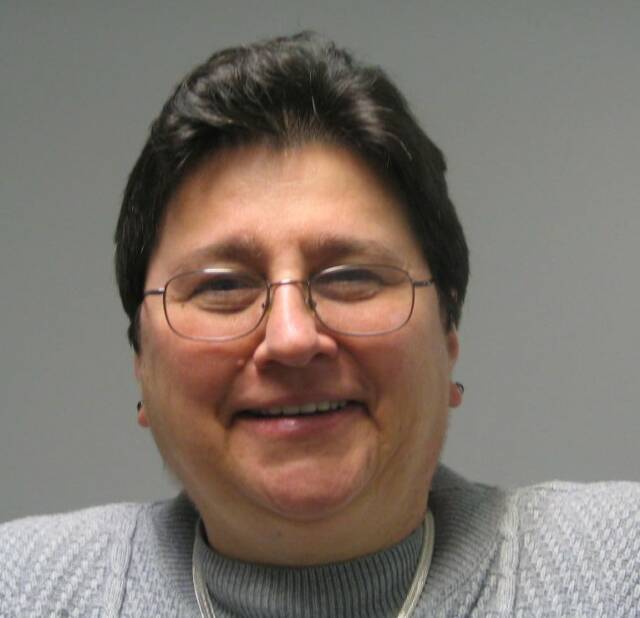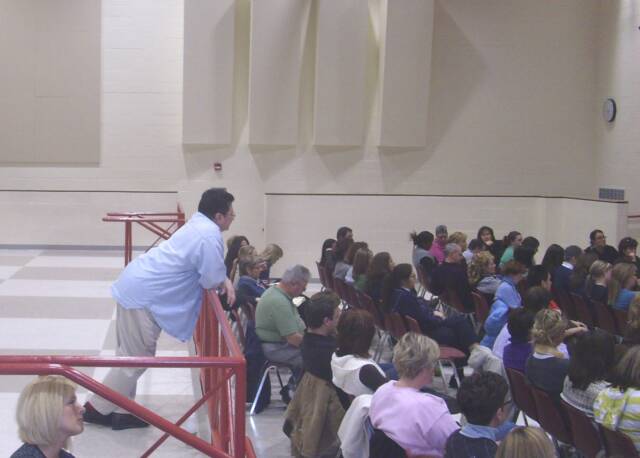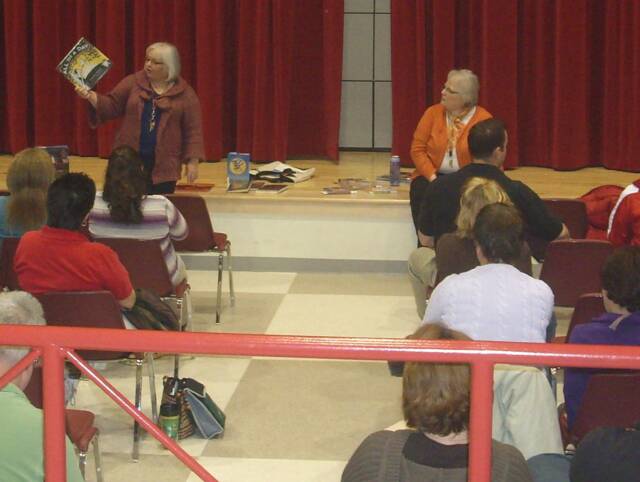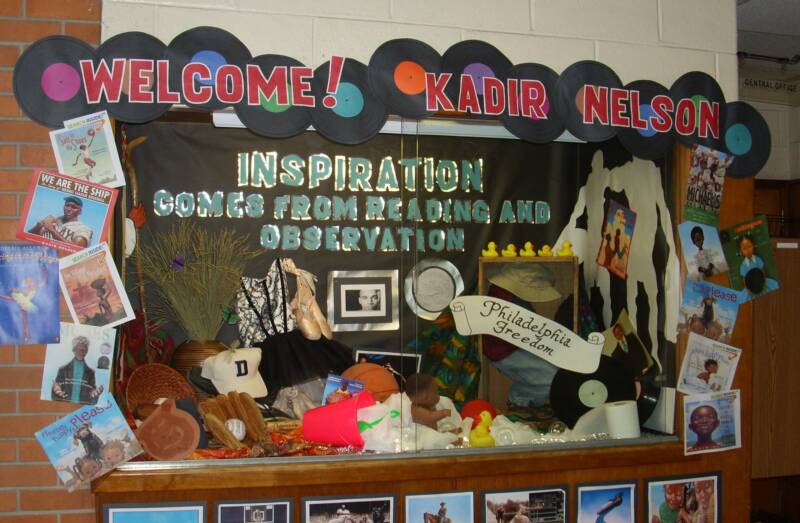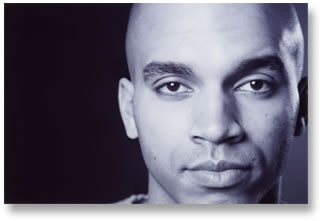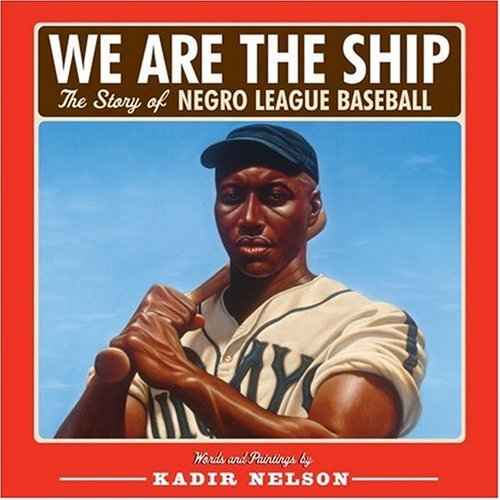 Historic Bristol Borough is All About Team

by Cate Murway

Behind every classroom door at Snyder - Girotti Elementary School is a group of students learning to give to others and their community. On Friday, May 13th, the Elementary School will sponsor the 8th Annual all night "Sleepover/ Lock In" for the 6th, 7th and 8th grade students as part of the Bristol Borough School District "Relay for Life", the American Cancer Society's signature fundraiser.

Even the littlest learners are lending a hand.

This youth-focused overnight 7:00 PM-7:00 AM event version empowers each child to feel that they, too, are making a difference in the fight against cancer. The students are encouraged to work together for a common interest that allows them to reach out with support to those who have been deeply affected by cancer. Their involvement generates excitement and a sense of satisfaction of participating in community service while fostering a sense of teamwork striving toward a common goal.

This is true, true citizenship here; a testament to our kids!

What better way for our children to learn courage, compassion, and reaching out to others? A beloved guidance secretary, Eileen R. Waldron was diagnosed with cancer and the idea was born. A group of teachers started it as a way to build something for the "soul" of the kids, to create character.

Founders include teachers, Michele Hager, 9th grade academic literacy teacher Maria Ann Doherty and 7th grade reading specialist, Nancy Baker.

"This is an incredible evening; all the kids come together and the adults work together to raise a lot of money for the 'relay for life'."

Borough resident Michelle Anne Scenna, BHS '92 is an 8th grade math/geometry/algebra teacher. Chaperones are present to make sure those attending stay safe and follow the rules. She confirmed, "The entire staff is on board and I just do pretty much anything asked of me." Michelle also teaches all levels of Hip-Hop and is a Hip-Hop Dance Team Choreographer-Instructor at the Toni Schwartz Studio in Levittown.

She will coordinate the first couple of hours of the "Dance Dance Revolution" with the established professional disc-jockey company  "Cutting Edge Entertainment".

"Bristol pride is a huge thing and it's important to be a role model!"

"All day long we do things that build their minds. Some children choose sports or other activities to build their muscles or their bodies" but as coordinator Michele Hager explains to the students, "Ten years from now it really is not going to matter what kind of math student you were. It matters what kind of person you have become."

She added, "Making them citizens is what is important."

Per Title 1 Federal Program coordinator, Mary Gesualdi, "Michele Hager is such a fabulous teacher, so concerned about our kids and this is the perfect opportunity for the students to give back. She does a 'yeoman's job' and she coordinates a fabulous team of about 20 teachers and aids."

The title 1 Parent Advisory Council [PAC] sponsors the DJ, the major entertainment of the night.

The teachers ask each student to raise the $20.00 sponsorship fee by doing chores, "rake a lawn, plant some flowers", at least 5 weeks before the program.

There will be a cancer survivor "welcoming speaker" and then Thomas F. Shaffer, Elementary/Middle School Principal congratulates them with heart-felt sentiments and recognizes their efforts. Their attendance is dependent on qualifying good behavior and school participation.

A pleasurable time is had by all as the serious work of raising money to battle cancer is underway. Kathryn Nicole "Katie" and Christina Elise "Chrissy" Hager are Villa Victoria student athletes and they assist their mom, Michele with the set up and clean up.

They will also monitor the creative "ductivites", duct tape crafting of zebra, pink, and flame wallets and coin purses and roses for pen tips.

"It's nice that the kids want to help and donate and they get to have fun, too", Katie shared.

The fun filled celebration activities will also include midnight movies, late night games [star gazing in the courtyard] and activities [Dr. Smith and his Chem Club comes from 1:00AM-3:00AM to do "Mad Science" and concoct "slime"], a little bit of sleeping and a whole lot of eating!

Cesare's Italian Specialties Ristorante, Gabriela's and Apollo's donate pizzas and the teachers gather together to prepare at least 25 exquisite, gourmet strombolis. Chick-fil-a donates a nuggets tray and Kristen, owner of Pinky's Corner Shoppe on Pond Street provides tubs of ice cream and water ice. Best Darn Kettle Korn pops in with bags of the kid's favorites and Philly Style Pretzel sends their freshly baked specialties.

Dunkin' Donuts provides the "munchkins" for the participating munchkins!

The teachers make baked items and there is cookie decorating and chocolate dippin'.

BJ's and Sam's Club donate gift cards, providing any other necessary items.

The students are awarded prizes for game participation and for top donations.

Every contribution is impactful! Maria claims she is "assistance in the fringes". She 'word art' designs the tribute board to thank everyone and she monitors the craft activities, including a favorite, the spin art and she runs bingo "if there are any takers" but "Michele is the lifeline!"

Michele explains, "The kids are locked in, we call it a 'lock in sleepover'".

The students truly enjoy the festival-style atmosphere. Nothing would be possible without the parental and community support since almost everything is donated. The Bristol Borough Police Benevolent Association and the Bristol Division of the Ancient Order of Hibernians [AOH] make considerable donations.

"Together we can do amazing things."

Last year $4000.00 was raised that one night. The challenge is to beat that total this year.

Anyone who is willing to contribute food donations, monetary donations or prizes to this worthy cause, please call 215.781.1020. All donations are tax deductible.

One person can make a difference.

Bristol Borough School District was Rated #1 School for supporting Relay For Life for three years in a row, and they love helping the community.

"Twisted Tuesday" pretzel sales, dress down days and bagel breakfast donations add up quickly. The success of the elementary school programs inspired Heather Quattrocchi and Sue French to have the first mini relay at the High School.

At last year's event, Congressman Mike Fitzpatrick said, "It's a beautiful day here in Bristol made much more special with over a couple hundred students who are taking time out of their day to raise money for cancer awareness and save lives. And they're doing it with a smile on their face."

This year's "Relay for Life" is scheduled for Friday May 20th.

Saturday morning, after breakfast, tired but inspired, everyone will head home in their  "I played, I survived at the Bristol Sleepover" shirts designed by Anne Walp from Great ID's on Radcliffe Street. They will be smiling, knowing they've done their part in the fight against cancer. By assuming action, each student is personally taking steps to save lives and fight back against a disease that takes too much.

The effects of cancer reach far beyond just the person diagnosed.

So do the effects of a School District that is all about team!

Recommend a "Spotlight". E-mail vjmrun@yahoo.com