Reborn on Monroe Street

by Cate Murway

"How do you keep the music playing

How do you make it last

How do keep the song from fading

Too fast"

["How Do You Keep The Music Playing" Lyrics]

                ….. Mrs. Maurio's favorite!

Francis Albert Sinatra was born in Hoboken [unofficial nickname is the "Mile Square City], N.J.  to an Italian immigrant couple living at 415 Monroe Street.

Jerry Michael Maurio, Sr., Trenton H.S. class of 1950, living "On the sunny side of the street" Monroe Street, a Borough resident of 1.6 mile Bristol, remasters Sinatra's indelibly and universally timeless repertoire. Tackling the Sinatra songbook may seem like a dicey proposition; who wants to be compared to one of the best singers of all time? Jerry's timing, phrasing and diction replicate that which has become the hallmark of one of the greatest vocalists of the 20th & 21st century. He has all the pieces in place, combining his talents with his obvious appreciation and admiration of Frank, for his audience to partake in a pleasant exercise in Sinatra-awing nostalgia.

A recipe for living your dreams requires purpose, vision, and goals. Many people have a vision; yet can never seem to make it a reality. Jerry's smooth vocals are reality and he does an amazing job interpreting the classic Sinatra signature hits! With his professional showmanship, his concerts become magnets.

"I've got a song that I sing

I can make the rain go"

["I've Got The World On A String" lyrics]

Jerry, originally from Chambersburg, N.J., the "last one" of 10 children, raised by his mom, Angelina after his dad, Louis was killed in an accident when he was just 6 years old, and his wife, his life partner, Lincoln Avenue jitterbug loving Helen Marie [Mariani], BHS '52 met at a WTTM [1680 AM ] dance on E. State Street. "God has given him so many talents- crafts, carpentry, singing", shared Helen. "We are a team!" They have 2 children, 7th in her class, Angela Jane Cervanti, BHS '73, a design consultant for Merit Award winning, Waterworks, Inc., an out-of this world uniquely comprehensive line of  plumbing and bath fixtures; and computer construction project manager/drummer, Jerry M., Jr., Bishop Egan '83 who expertly and proudly backs his dad's vocals.  Helen's wedding gown was designed by Jerry's seamstress mom. They will be celebrating their 53rd wedding anniversary at the end of this month!

"Out of the tree of life, I just picked me a plum

You came along and everything started to hum

Still its a real good bet, the best is yet to come"

["Best Is Yet To Come" lyrics]

Jerry's first job was in the apparel manufacturing industry at a clothing factory, pressing seams on the sleeves of newly stitched jackets. He felt he had no choices as an unskilled worker but he finally secured a position with a carpenter since he always loved woodworking. What he considers a "first small job" along with his two brothers, the late Vincent, and Trenton resident, Joseph was to install a new bay window and re-side a Levittown home. His next venture, at the Langhorne location of the "Advertising Specialty Institute", the largest media and marketing organization, was doing all the carpentry work, building desktops, office partitions and space-division systems. "He never said no to them."  Because of his integrity, professionalism and excellent workmanship, he was asked to take a full time construction builder position and he continued as a craftsman until he retired in 1999. Jerry handcrafted items that embody a quality and tactility that no machine can reproduce, practicing and preserving the old skill of working with natural wood to produce fine pieces of furniture and decorative art. He sold his top-notch quality woodcrafts at local school Craft shows, including Nazareth Academy, PenRyn and Holy Ghost Prep.

He still "always wanted to sing" and from the time he was a youngster, he loved listening to Sinatra on Saturday nights from his small radio in his room.

"But Saturday night is the loneliest night in the week

I sing the song that I sang for the memories I usually seek"

["Saturday Night (Is the Loneliest Night of the Week)" lyrics]

In 1979, his daughter, Angela requested that he sing "My Way" at her wedding. The guests like it so much, he sang at least three songs. The bandleader, John Mulhern now plays guitar for Jerry's concerts. The band was truly impressed, wanting to get some work together, and Jerry started "his dream come true", rehearsing at John's Radcliffe Street home studio until 3 or 4 o'clock in the morning.

He progressed from "awls" to "Awes"!

"In the wee small hours of the morning

While the whole wide world is fast asleep"

["In The Wee Small Hours Of The Morning" lyrics]

Jean Ann D'Angelo, daughter of Coach Anthony "Chic" D'Angelo, BHS '42, requested a copy of his demo tape to give to Lenny, the owner at that time, of the historic King George II Inn, where she worked.  Jerry hesitated but fortunately, Jean insisted. Nervous or not, he and the band with John's base player, drummer and keyboard player started on the following Friday night, performing in the original back bar area by the window, garnering favorable reviews. The line lengthened, well past the BRT, just to get in to listen to Jerry. He performed from that very hot June night, every weekend, through New Years Eve, "honing his craft" in the Borough. Musicians would hear the music, see the crowd and ask to "sit in".

His later "gigs" were stints in the Yardville Inn, Broad Street Depot, Princeton and Trenton clubs, and for several months at Casmirri's Restaurant & Bar in Bensalem.

"Call me unpredictable - tell me I'm impractical

Rainbows I'm inclined to pursue"

["Call Me Irresponsible" lyrics]

An agent, Dan Mulhern, guitar player, John's brother, assisted Jerry with his aspiration to play a lounge in Atlantic City. "I was so happy", Jerry said, jobs at the Trump Castle and the Tropicana Casino and Resort! He succeeded in expressing his personality through music; rather than enhancing the standard melodies, he exposed them. The audiences were able to wallow in nostalgia as they heard Jerry infuse every perfectly lengthened phrase with hard, honest feeling. His vocals are alluring, fantastic stuff! They thought Sinatra was actually singing! "When he sings a song, it stays sung!" The sentimentality pervades a label or advertisement for a lifestyle, insinuating such complex feelings.

Memorable experiences also include their joint appearance on PrimeTime TV, performing for the Variety Club Telethon, with its long history of raising essential funds for sick and injured children, and sell-out shows sponsored by the Knights of Columbus, Bristol Council 906 and the Celtic Heritage Foundation. Jerry recently interviewed in N.Y.C. for NBC television network, "America's Got Talent".

"I wish he had pursued this many years ago", his wife muses.

"That's life, that's what all the people say.

You're riding high in April,

Shot down in May

But I know I'm gonna change that tune,

When I'm back on top, back on top in June."

["That's Life" lyrics]

Jerry seems to have discovered a musical fountain of youth. Come be rejuvenated by his bold and energetic vibrant touch. He exudes a carefree confidence in his expansive and fluid-sounding singing; every atom of that sound is crafted with the utmost precision.

"Don't you know that its worth every treasure on earth

To be young at heart

For as rich as you are its much better by far

To be young at heart"

["Young At Heart" lyrics]

From start to finish, the performance will be amazing in every way.

A great show for a great cause!

The Classic Sounds of Frank Sinatra, starring Bristol's Own, Jerry Maurio.

Sponsored by GoodWill Hose Company #3 Volunteer Fire Company.

                      [Birthplace of the "Bristol Stomp"]

You're invited to stay afterwards for a "Wine & Cheese" Chat.

Per the Mayor, Honorable Joseph [Joe] A. Saxton, a fire fighting volunteer, past president, assistant Chief, and Trustee, " Jerry is a great guy. He started performing to packed rooms in the late 70's in the King George's back room, "Rumors". Now he's [benevolently] helping various non-profits."

Proceeds benefit New Equipment Fund.

[goals are Thermal Imaging Cameras & an additional Defibrillator]

Bristol Riverside Theatre

Monday, June 25, 2007 at 7:30 p.m.  Doors open at 7:00 p.m.

Tickets $30.00 each. Call 215.788.9606 or e-mail: goodwillhose@aol.com

Presented at the BRT for the fourth time,

Terrific from the 1st moment!

Don't be "Strangers in the Night,"…See you at the concert!

"Take it from me, its no fun to be alone

with moonlight and memories"

["You'll Never Know" lyrics]

To recommend a Bristol Borough Character to be spotlighted:

  email: vjmrun@yahoo.com

American Heritage Dictionary

char·ac·ter     n. 

1.

Moral or ethical strength.
2.

A description of a person's attributes, traits, or abilities.
~~~~~~~~~~~~~~~~~~~~~~~~~~~~~~~~~~~~~~~~~~~~~~~~~~~~~~~~~~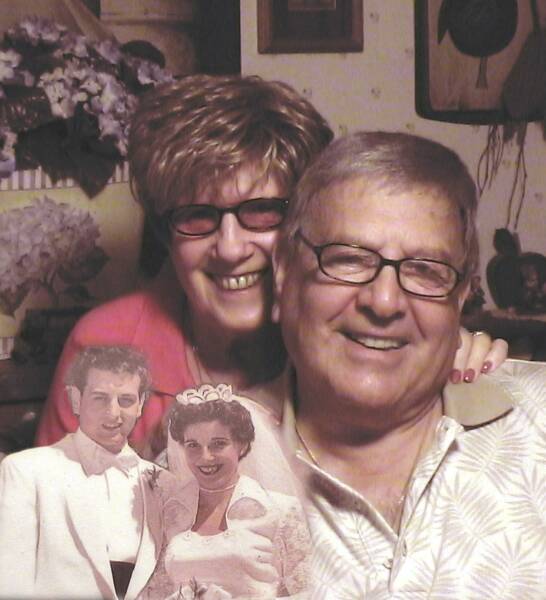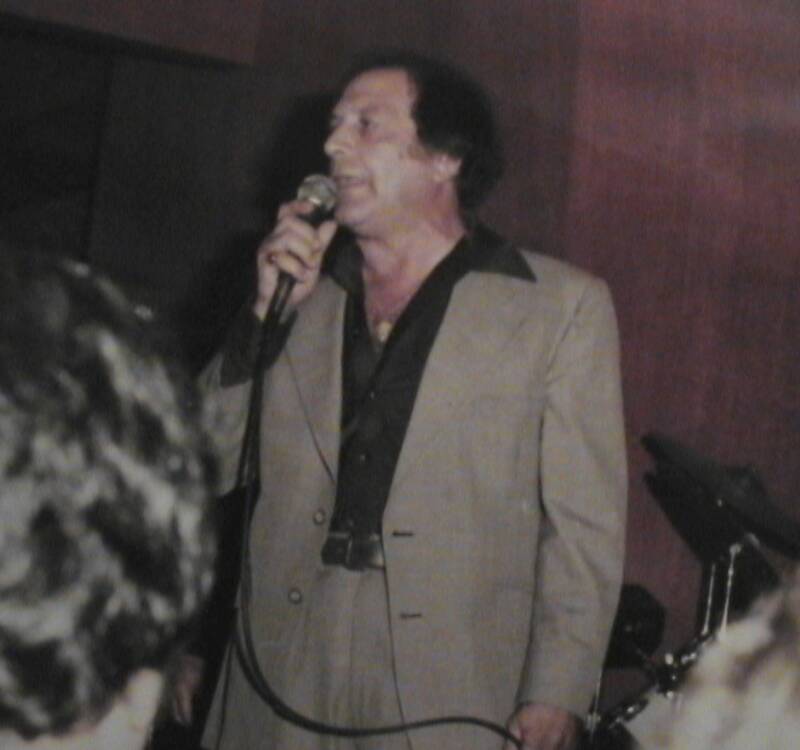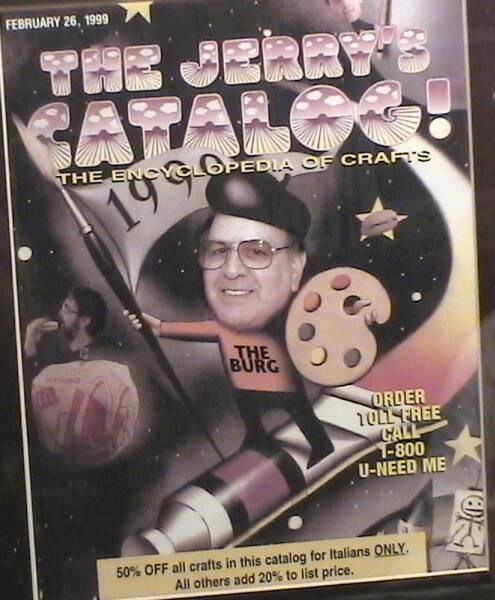 Jerry Michael Maurio, Sr.

Helen & Jerry Maurio, Sr.

Jerry w/ handcrafted item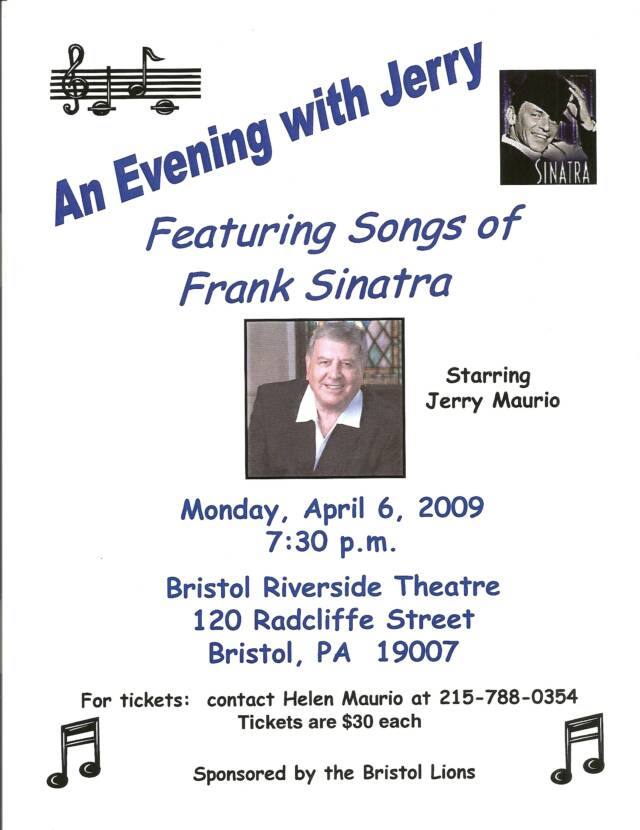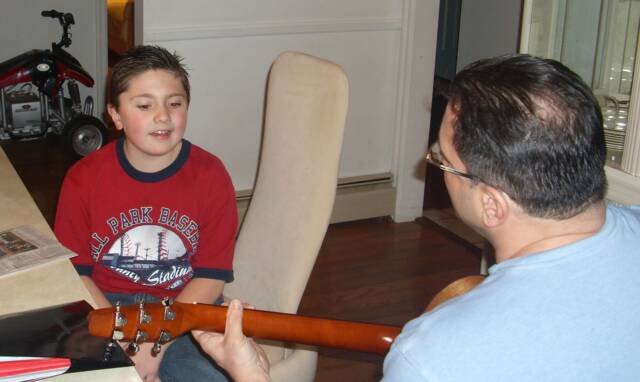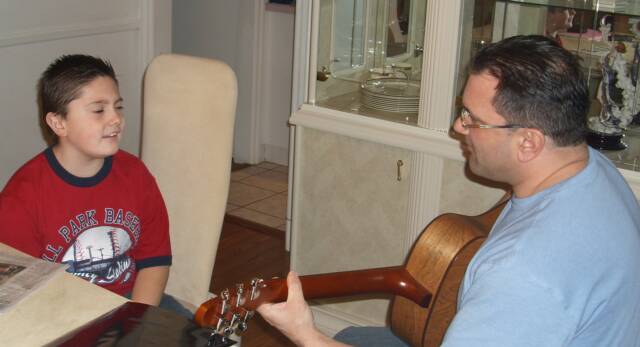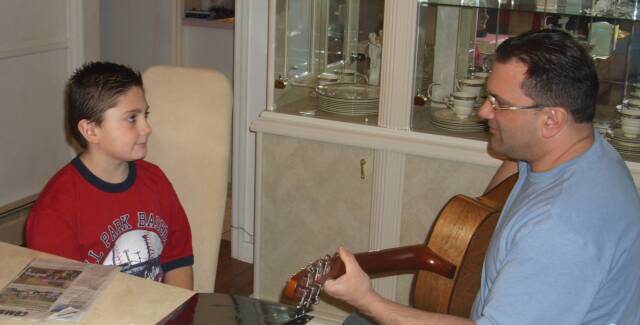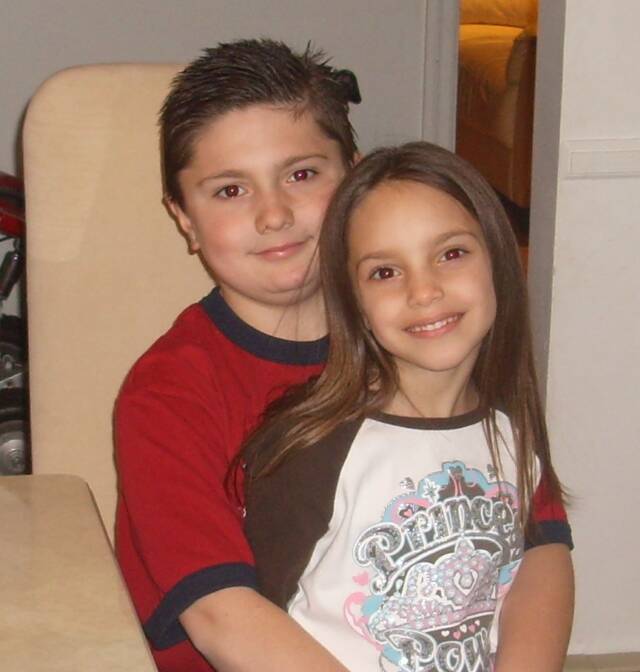 Christian practicing w/ his dad

singing siblings- Christian and Daniela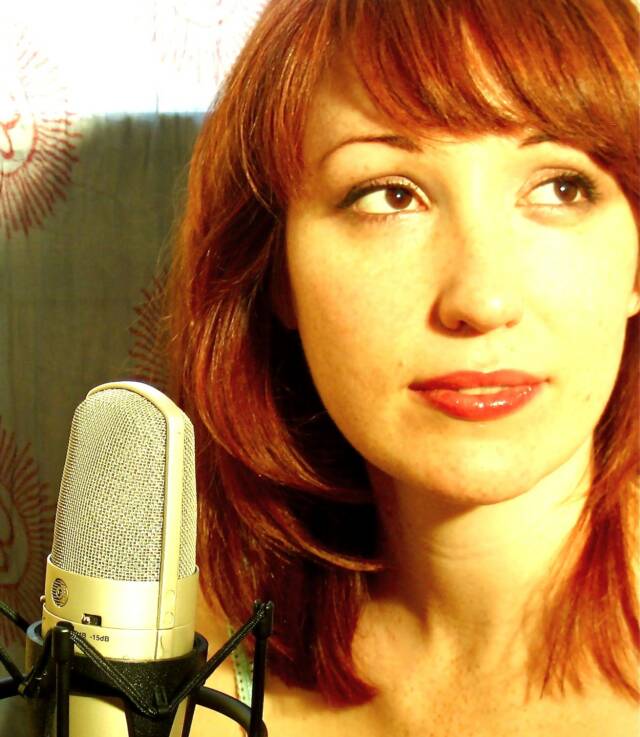 Start Spreadin' the News

by Cate Murway

"Hey the line forms, on the right dear" for "An Evening with Jerry" featuring songs of Frank Sinatra starring Jerry Michael Maurio, Sr.

He will deliver the performance with passion. Music is about expression and feeling. The audience will feel his emotion, his pain and his joy. This is what makes Jerry Maurio a truly great performer...... his ability to make his audience understand the emotion behind the song. He replicates Sinatra's almost inimitable phrasing with his personal intensity.

"For once I can say: this is mine, you can't take it"

Talk about creative ways to raise funds for your organization!

The International Association of Lions Clubs (LCI), the world's largest secular service organization, began as the dream of Chicago businessman Melvin "Mel" Jones [1879-1961]. He believed that local business clubs should expand their horizons from purely professional concerns. Under his leadership, the Lions Clubs earned the prestige necessary to attract civic-minded members. His personal code "You can't get very far until you start doing something for somebody else" became a guiding principle for public-spirited people the world over. Since 1917, the Lions have provided millions of people with the opportunity to give something back and they continue to work together to answer the needs that challenge communities around the world.

Lions' President, the VP of marketing for ILT, Kevin Michael Frake, BHS '80/Rider U is proud that they are sponsoring the April 6th program at the BRT. "These are great things that Jerry does for the community with his concerts for the service clubs," Kevin said with appreciation. The proceeds will go to support their funds for scholastic scholarships and programming related to sight conservation and hearing and speech conservation. Membership is by invitation. Jerry Maurio is a new member of the Lions and his wife, the service-minded Helen Marie [Mariani], BHS '52 is a Lioness. Lions members exemplify their motto "We Serve."

#1 on your Things To Do in April list should be "An Evening with Jerry" on April 6th.

He has the ability to boldly turn any material that he confronts into his own music. His poignant voice resounds with creativity and vivacity, and his emotive voice and innovative techniques present the signature moving ballads of Frank Sinatra.

Jerry will sing with the accompaniment of his son, computer construction project manager/drummer, Jerry M., Jr., Bishop Egan '83 who expertly and proudly swings his dad's vocals. John Austin Mulhern, BE '71 excites the guitar, Andy Lolis dramatically

ignites the bass; the little big band horn section of Mike Pedicin on tenor sax along with

Bob Ferguson on trumpet, tops the swing; and Bill McGrady commands the keyboard.

"The best is yet to come, and won't that be fine

You think you've seen the sun, but you ain't seen it shine"

Your enchanted evening of singing will begin with Sharon Elizabeth Sable, Absegami H.S. '97, blossoming musical talent from Pomona, NJ. You will be moved by her warm, lyrical and enchanting interpretations of timeless jazz.  Her incredible style is influenced by the soulful unique singing voice of jazz legend Billie Holiday [born Eleanora Fagan], nicknamed "Lady Day."

Sharon professes to have always loved music. She performed in drama and the choir as a student and one of her fondest memories is of her participation in Evita. At the age of 16, she moved to Atlanta and landed her first recording contract with LaFace Records as part of a Rhythm & Blues trio, "Choice". In 2001, she worked as a background vocalist, recording with several international pop artists in Italy.

Her weekends are full- Fridays at "The Inn At Sugarhill", Mays Landing; Saturdays at the landmark "Library III", Egg Harbor; and Sundays, "Tomatoes" in Margate.

"When you walk down in a dream but you know you're not

Dreaming signore

Scuzza me, but you see, back in old Napoli

That's amore"

Next, schedule "spellbound" as 9 year old Borough resident, Christian Joseph Pirri shares his vehicle of expression and sings "Santa Lucia".

His parents are Eli Lilly and Company Pharmaceuticals sales representative, Louis Emmanuel, BHS '80/BCCC/Eastern College/ Gwynedd Mercy College and travel agent Marisa Ann [Franceschini] Pirri, BC '87. Christian's mom owns TravelCity located in "Glamorous Life", 125 Mill Street. His parents share the same birthdate in May.

[p.s. Louis is older!].

Christian's dad, a musician since the age of 13, sings and plays Seagull acoustic and Gibson electric bass guitars and shares his talents every weekend at the United Methodist Church on Mulberry Street. He considers himself fortunate to have taken voice lessons with the late local legend Russell Faith, who tutored other successful young Philadelphians, Andrea McArdle and Joey Lawrence.

Musical talents also from his mom? Marisa quickly and firmly states, "none!"

In the 1940's, Christian's grandfather, Joseph Franceschini sang "O Solo Mio" and "The Mockingbird Song" on stage every Saturday before the movie began at the "Bristol Theatre". "I get it from him!" smiles Christian.

His maternal grandmother, Alessandra [Scoponi] Franceschini also loves to sing! She taught him to sing the song in Italian that is sung every Christmas at Christmas Eve Mass,  "Tu scendi dalle stelle" (from starry skies thou comest, from starry skies descending, you came a star from heaven, you come down from the stars).

Another supporting musical influence is Christian's grandfather's sister, his Great Aunt Anna (Franceschini) Mancini, who has sung in the Spanish choir at St. Marks Church for over ten years.

"He sings all day long; it's like having an angel in the house", his mom shared.

His talented little sister, Daniela Alessandra is following in his "note"steps.

For the last two years, soprano Christian has practiced diligently for 4 hours every Saturday, including 40 minutes of vocal training, with the Archdiocesan Boy Choir of Philadelphia. The cathedral choir performs Mozart and other difficult pieces of classical music.

This non-profit organization involving male children ages 7 to 14, is a choir prepared to put all things aside for their music. They have received television exposure through their performance at liturgies and concerts both within the U.S. and internationally.

St. Catherine of Sienna Church in Horsham will host their performance of Lenten music based on Psalms on 3.29.09 at the 11:15 a.m. Mass.

ABC Director for the past twenty years, Thomas Henry [Tom] Windfelder, NE '68/Temple University, who also teaches music and Spanish at St. Peter the Apostle School, complimented Christian, "He does everything right! His parents are good, dependable people! He has never offered to sing by himself; but I'm real glad to hear that he's singing!"

Christian will be singing "That's Amore" with Jerry. They will be practicing in a "real studio" in Atlantic City on April 4th  and Christian is truly excited. "I can't wait!"

"When you dance down the street with a cloud at your feet…"

Life is not all songs for 3rd grade Christian. He plays basketball and baseball in the Borough leagues. His days are busy and long. "I love waking up early."

He's the "best morning person", his mom claims.

He likes cheese steaks at "Cesare's Italian Specialties Ristorante" [the closest thing to home cooking!] but Nonni makes him chicken cutlet! "She makes the best food I ever ate."

His favorite subject is Religion, "learning about the life and teachings of God". He earned an Outstanding in Science,

" 'Energy' this year, I moved from VG [very good] to Outstanding".

"He's really smart. Takes after his……  ME! ", Jerry Maurio laughingly shared.

"He's gonna steal the show!"

"You make me feel so young

You make me feel there are songs to be sung"

From start to finish, the concert will be amazing in every way.

A great show for a great cause!

An Evening with Jerry, starring Bristol's Own, Jerry Maurio.

Sponsored by the Bristol Lions.

You're invited to stay afterwards for a "Wine & Cheese" Chat.

"We're after the same rainbows end

Waiting round the bend

My huckleberry friend, [Delaware] river

And me"

Bristol Riverside Theatre

Monday, April 6, 2009 at 7:30 p.m.  Doors open at 7:00 p.m.

Tickets $30.00 each. Call Helen at 215.788.0354 for tickets.

We'll save you the best seat in the house [they're all perfect, only 30 feet from the stage!]

Recommend a "Spotlight": e-mail vjmrun@yahoo.com

~~~~~~~~~~~~~~~~~~~~~~~~~~~~~~~~~~~~~~~~~~~~~~~~

Friday July 24th, 2009

The Kelch House

"A Night with Sinatra"

Bristol's own Jerry Maurio accompanied by Bill Mc Grady keyboards John Mulhern guitar

SOLD OUT!

An Evening with Jerry  4.9.09



~~~~~~~~~~~~~~~~~~~~~~~~~~~~~~~~~~~~~~~~~~~~~~~~~~~~~~~~~~~~~~~~~~~~~~~~~~~~~~~~~~~

"My Way"- Mastered by Maurio

by Cate Murway

"An Evening with Jerry", Bristol's own Frank Sinatra, is a fascinating fusion of samba and jazz with the expert melodic and harmonic complexity of Bossa Nova [literally "New Trend"] tunes.

To do something with "bossa" is to do it with particular charm and natural flair, as in an innate ability.

Jerry Michael Maurio, Sr. has maintained his lasting influence in the music world for several decades and even now up to the present.

He has "always wanted to sing" from the time he was a youngster. He loved listening to Sinatra on Saturday nights from his small radio in his room.

Lush orchestral accompaniments will be provided by world accomplished and respected musicians on April 14, 2012.

Hurry. There are just a few tickets left.

Jerry has all the pieces in place. The professional musicians who perform at the Bristol Riverside Theatre do not need to be coaxed to show up. They love to come here. They can make music in a beautiful setting, for an extremely receptive audience.

So what's not to like?

Claudia Pellegrini, born and raised in Madrid, Spain, is a violinist, a pianist, a vocalist and a composer and this is her 2nd show with Jerry.

"Jerry is very supportive of the theatre."

She also appeared in the world premiere of "What You Will" at the BRT. Her live on stage violin accompaniment is astounding. She called herself the BRT's "violinist in residence".

Claudia gushed praises when asked about historic Bristol and the Theatre.

"I love it. Everyone is so talented and helpful and kind. It is one of the best experiences I've had in my professional life."

There were no masters programs offered for Music in Spain. Claudia and her older sister, Veronica, had done some research and traveled to the USA to study at Temple University. Claudia has sometimes had the opportunity to accompany her sister who also is an accomplished violin musician.

Their mother, Luciana is a pianist and their dad is "the music lover".

"The Philadelphia Inquirer" wrote, "her musical work is mesmerizing."

Claudia is a firm believer in the power of healing through music and she volunteers as "Artistic Coordinator" for the non-profit organization "The Flight, Inc". They are on a mission to bring hope and peace to the infirmed who can benefit from charitable therapeutic healing brought by soothing music and spiritual consultation.

Now entering with a drum roll…..

Jerry's son, Jerry Michael Maurio, Jr. derives great pleasure in proudly backing his dad's vocals.  "Seeing the joy it brings to him and my mom is a phenomenal thing. His voice just gets better and better through the years."

Helen Marie Maurio ardently sells most of the packed house tickets.

Jerry, Jr. was gifted a set of drums from his parents when he was about 5 and "I always had a passion for it."

He free lances throughout NJ and the Philadelphia area.

Tenor sax Edmund David "Ed" Vezinho is originally from Syracuse, NY.

He earned his MBA in Music Performance from the Crane School of Music at SUNY Potsdam.

Ed is currently on the faculty of Rowan University. The Woodwind Specialist teaches composition, arranging and conducting and has served as band leader and composer/arranger for all cuts as well as playing lead alto saxophone. He was also the leader of a jazz ensemble at Temple University.

His solo credits include such artists as Aretha Franklin, Shirley Bassey, The Temptations, Tony Bennett and Johnny Mathis.

Ed's Air Force Staff sergeant Dad was also a musician who played the woodwinds.

"My mom cannot even play the radio."

The late Canadian jazz musician and bandleader, Maynard Ferguson, influenced this internationally renowned composer/arranger.

Ed has had his music performed and recorded by Mel Torme, Maureen McGovern and numerous professional organizations, universities, high school and junior high schools throughout the world.

A favorite of his is "New York, New York".

Bill McGrady has arranged, conducted and sang professionally throughout the world, and from the East Coast to Seattle, for over forty years. This proficient pianist, known for his energetic, enthusiastic and often humor infused keyboard styling, will tinkle the keys for Jerry Maurio's April 14th performance.

Andrew John "Andy" Lalasis is backing Jerry for his 5th time at the BRT.

He is a fan of his Frank Sinatra tunes. "Jerry does them great."

This "side man", who advertises as "bass-ically yours for all your special events" is a member of the Ocean City Pops Orchestra and has had the two longest running gigs in Atlantic City history with stints at The Golden Nugget and at Resorts with Merv Griffin's Coconut Ballroom Orchestra. Andy has toured with Jazz legends Pat Martino and Michael Pedicin and travels worldwide with Frankie Avalon.

He finds historic Bristol "awesome and beautiful". "The BRT has an intimate concert setting. It's a great location and always a wonderful experience there."

He raved about the reception at Cesare's Ristorante after a previous  "Evening with Jerry" show. Owner, Donnie Petolillo produced the 2010 show and he donated all the proceeds to BCCC.

Andy profusely complimented Jerry Maurio.

"He sings Sinatra authentically, not an imitation, just sings just like him."

He should know. Andy played with Frank Sinatra at The Golden Nugget.

"Jerry carries the torch."

Joseph William Scannella, Jr. is an educator and trumpet performer who has played with Aretha Franklin, Tony Bennett, The Temptations, Rosemary Clooney, Steve Lawrence and traditional pop singer, Eydie Gormé.

"Music runs in my family." His late dad, Joseph, Sr. played the sax and the clarinet.

His son plays the trumpet and his daughter plays the guitar.

Joe prefers big band jazz music, but enjoys every genre, "as long as it is real music."

A favorite is the Sinatra rendition of "Just the Way You Are".

He works with bassist, Andy Lalasis and guitarist, John Mulhern in Atlantic City and Philadelphia. Joe is also a trumpet instructor to HS Jazz Bands and he shares his judging expertise for the local HS Jazz competitions.

Another local music legend is John Austin Mulhern, who has been mastering the guitar since the age of 12. He learned his great time feel, lyricism and virtuosity from the best.

John was "schooled" by a number of well-respected jazz greats, including the late Dennis Sandole and the mystical master of the guitar himself, Pat Martino.

It was here in Bristol that Jerry started "his dream come true", rehearsing at John's Radcliffe Street home studio until 3 or 4 o'clock in the morning.

John has played the underlying rhythm for Jerry at the Tropicana lounge.

"Fly Me to the Moon" is one of his favorites.

"Jerry has a great voice. He is strong. He's the draw."

Rather than enhancing the standard melodies, he exposes them and with his professional showmanship, his concerts become magnets.

Come be rejuvenated by Jerry's bold and energetic vibrant touch. He exudes a carefree confidence in his expansive and fluid-sounding singing; every atom of that sound is crafted with the utmost precision.

"An Evening with Jerry" on April 14, 2012 will remind the listeners of the best of the past, enabling one to wallow in nostalgia, while the performers present their own musical visions in an original and compelling fashion.

It will be an absolute delight to the audience who craves an edgy drive to their tunes.

"I really enjoyed him. I thought he was very good." Charlotte Landreth Melville

The gently freewheeling collection, including "The Girl From Ipanema", will demonstrate an unabashed and heartfelt passion for music with an infectious, darkly wooded bass line.

These artists wear their fervor, maturity and musicality proudly.

Presented at the BRT for the sixth time, Terrific from the 1st moment!

Don't be "Strangers in the Night,"…See you at the concert!

Saturday, April 14, 2012 at 8:00 p.m.  Tickets $30.00 each

Bristol Riverside Theatre

120 Radcliffe Street

Bristol, PA 19007

215.785.0100

Recommend a "Spotlight". E-mail vjmrun@yahoo.com