Historic Bristol Day 2014 Part 3

by Cate Murway

It's this weekend . . . Saturday October 18, 2014 . . . Historic Bristol Day!!

Historic Bristol Day 2014, presented by The Bristol Cultural and Historical Foundation, Inc., promises to be an exceptionally action packed day, complete with amazing events highlighting the Delaware River, just one of Bristol's many treasures. This River was a truly important original method boat travel transportation link from the Atlantic Ocean to Trenton, NJ. It was also known to be a water partition of states, separating PA from NJ, NY from PA, and NJ from DE. The river broadens into two channels around Burlington Island, nestled between the towns of Burlington and Bristol, both existing since the first settlement of Philadelphia. 'Bristol's Riverfront Connection', an interesting, family friendly historical exhibit focusing on the people and events as they relate to the Delaware River near Bristol can be viewed at the Margaret R. Grundy Memorial Library from October 18th until November 15th during regular Library hours.

Stop in to hear the program 'John Fitch: the Steamboat Inventor's Adventuresome Life'. John Fitch [1743- 1798] was an unsung American jack-of-all-trades, an inventor, clockmaker, entrepreneur and engineer who grew up doing a little of everything including farm work, silversmithing, land speculation, map-making, and fighting for the Continental Army in the American Revolution. While the credit for the steamboat usually goes to inventor Robert Fulton, John Fitch actually launched the transportation revolution with the first steam powered boat service in the USA. The first successful trial run of his steamboat "Perseverance", traveling up to 8 miles per hour, with its distinguishing feature of a rack of canoe-like paddles, was made on the Delaware River on August 22, 1787. His boat was able to move upstream or down, independent of weather and tide, and presented obvious advantages for those plying American waterways.

Mr. Erik Fleischer, the President of The John Fitch Steamboat Museum on the grounds of Craven Hall Historic Society in Warminster Township, will make presentations about the inventor's life, his adventures, and his steamboat at 1:00 pm and 2:30 pm. A one tenth scale (6 feet (1.8 m)-long), 100 pounds (45 kg) working model of Fitch's original steamboat will be on display.

According to the book of Civil War union Officer Captain Burnet Landreth, Company G, 43rd Regiment, 3rd Brigade, 2nd Division [1842-1928], titled Radcliffe Street, "The Delaware was the nesting place along Radcliffe Street at Bristol for the American bald eagle, white owls the size of a large hen and swarms of black birds. The air was so free of pollution you could hear boat builders hammering from Bristol boat yards all the way over to Mount Holly, NJ and the water was so clear, you could draw it from the river and drink it without fear of getting sick."

After the war, Burnet became President of his family's business, the D. Landreth Seed Company. He was called "the dean of American seed growers" and was decorated three times by the French government for his work in agriculture.

MARGARET R. GRUNDY MEMORIAL MUSEUM, 610 Radcliffe Street

10 a.m. – 4 p.m.

Guided tours
The home's location along the banks of the scenic Delaware River provided the perfect place for the Grundy men to retreat to after long days directing operations at the Grundy Mill.

MILL STREET CROSSING, Brick Dedication

2:00 p.m.  award winning Loch Rannoch Pipes and Drums of Bucks County perform

Bristol's 'Raising the Bar' chairman/author William M. "Bill" Pezza will orchestrate an unveiling of the newly installed personalized engraved bricks at the 'Welcome Friend Arch' at the Mill Street Crossing.

BRISTOL RIVERSIDE THEATRE, 120 Radcliffe Street

10 a.m. – noon

Bucks County's first Equity Regional Theatre will be open for tours.  Box office will be open.

ST. MARK R.C. CHURCH & CEMETERY, 1025 Radcliffe Street

10 a.m. – 2 p.m.

The Church and rectory will be open for touring.
At noon, the St. Mark School students will portray some of those buried in the cemetery.

FIRST UNITED METHODIST CHURCH, 201 Mulberry Street

10:45 – 11:10

Musical Performance by the Bracken Cavaliers Drum & Bugle Alumni Corps
The Drum and Bugle Corps defined post World War II America. The music was patriotic, loyal to America and loud, electrifying the atmosphere with an air of dignity and class.

NATIONAL PENN BANK, 200 Radcliffe Street

10 a.m. – 4 p.m.

  There will be an art exhibit and painting sale by renowned local artist, Joseph Sagolla, who has been immortalizing Bristol Borough for the last 40 years. His amazing watercolors depict the Bristol Wharf, the Grundy Clock tower, the gazebo among other scenes of this beloved town.
Bristol's got game! Children's activities will be going on all day from 10:00AM – 4:00PM

N.B. - Children must be accompanied by an adult.

LAW OFFICE OF WILLIAM J. SALERNO, 220 Radcliffe Street

A display of novelty chess boards, property of the local youth group, the Bristol Knights Chessmates, started by Andrew Michael Stillman, CEC '18, can be seen in the Salerno Law Office building, originally erected in 1831 for Thomas Kennedy, the first superintendent of the Delaware Division of the PA Canal.  Elizabeth Fisher's son initiated the club 4 years ago after he was gifted with a chess set the Christmas he was in the 6th grade. He created flyers and started a team of "board" kids from 8-18 years old. One of the club members is his cousin, Tara Girton, also a 6th grader. Some of the unique chess pieces include Disney characters and miniature replicas of Harry Potter figures, or you can learn how to play the game and choose your weapon from the Ammo Chess set. The Chessmates convene in the BCHF building, 321 Cedar Street, every other Friday from 7:00-8:30 pm. Their next meeting will be October 24, 2014.

BRISTOL FRIENDS MEETING HOUSE, Corner of Market & Wood Streets

Woodworker James Francis "Jim" Kirk, who has generously donated his time in previous years building boats and barges on Historic Bristol Days, is offering his expertise again. Join in on the Lenape Dugout canoe making. Lenape is pronounced "Leh-NAH-pay" and it means "the people." The tribe is also known as the Lenni Lenape ("true people") or the Delaware Indians who used bark and dugout canoes to travel on the Delaware River and the East Coast.  Their native language was known as Unami.

At noon, check out the "Delaware River Game". It's a laminated map, the size of a placemat that was developed by authors/historians, Harold D. and Carol Mitchener for programs at the library through a grant from the Dow Chemical Company. Match the photocopied pictures including St. James the Greater Episcopal Church, the Grundy Museum, and the Grundy Commons with its iconic Clock tower, the Delaware Canal, the Friends Meeting House and the Burlington Island and various NJ landmarks to their proper locations on both sides of the river.

Listen to the traditional Lenape Indian tale Rainbow Crow, symbolizing the value of selflessness and service, read by Title 1 federal program coordinator, Mary Gesualdi and then stay for related crafts.

The Lenape tribe is known for their American Indian beadwork and basketry products.

St. Mark School eighth grade student, Robert Charles "L.B." Strack, III will be assisting the children who are invited to construct a round house, called a wigwam [Lenapes didn't live in tepees] or make an Iroquoian-style longhouse. Some of the young crafters will be making Indian necklaces.

SNYDER-GIROTTI ELEMENTARY/ MIDDLE SCHOOL, 450 Beaver Street

The Historic Bristol Day Art Contest was open to the 6th, 7th, and 8th graders from both Snyder-Girotti and St. Mark elementary schools. The participants' 2-D artwork, mounted on poster board was judged and will be displayed within the building in the lobby.

The Artists of Bristol judged the entries for this HBD 'River in Time Art Contest'.

"They really put their hearts into it. It was obvious that the children put their hearts into their work, too. It was really fun to see all the exhibits. They were wonderful. The creativity and imagination of each participant reflected their understanding of Historic Bristol Day's theme: River in Time."

Liz Fisher, HBD chairperson

First Place: Kaitlyn Carosi, St. Mark $100; Second Place: Benny Ni, Snyder Girotti, $75; Third Place, Kevin Farrell, St. Mark $50 and Honorable mention, Kennedy Tomlinson, St. Mark, $25.

Step outside onto the school asphalt parking lot for the 3rd Annual Historic Bristol Day Car Show.

You really AUTO be there! Browse and reminisce about the memorable times when cars were more like pieces of art! The Car Show includes American and foreign antiques and classics, as well as newer Corvettes, Camaros, Mustangs, Challengers, T-Birds and more, all commanding the school's blacktop. 

Car enthusiast, Mark Louis Gesualdi chairs this exciting event. Vote for your favorite!

LIONS PARK GAZEBO, adjacent to the Wharf

Snyder-Girotti students will present musical selections from "The Little Mermaid".

7th grader, Emily Elizabeth Marchese portrayed the lead role, the title character of Ariel, in the school play and she is one of the students who will have this additional opportunity to sing.

ART-TINI, 227 Mill Street

Visit Lower Bucks County's Premier Paint & Pour Art Studio and BRUSH up your talent.

Michelle Ann Paleafico, BHS '02 is having regular classes with a painting sale of extras that are on hand. She invites you stop in and browse.

ZION LUTHERAN CHURCH, 301 Jefferson Avenue

3:00 – 7:00 p.m. Open for touring and their annual ham supper and raffle from 4:00 – 6:30 p.m.

BRISTOL BOROUGH AREA ACTIVE ADULT CENTER, 301 Wood Street

10 a.m. – 7 p.m.

Open house
Are you looking for health or fitness classes and exciting, varied activities at an affordable price and convenient location? For less than $1.00 a month, those 55 and over can become a member at The Active Adult Center.

Historic Bristol Day is a wonderful, budget-friendly outing that includes a myriad of other family oriented events and activities, featuring open houses, a riverfront tea, entertainment, sailboat regatta, vendors, crafters, food court, and several dedication ceremonies.

Parking is available in the Bristol Municipal Lot, behind Mill Street.

Historic Bristol Day 2014 Part 3 is the final segment of a series introducing the 38th Annual Historic Bristol Day to be held on October 18, 2014.

Recommend a "Spotlight". E-mail vjmrun@yahoo.com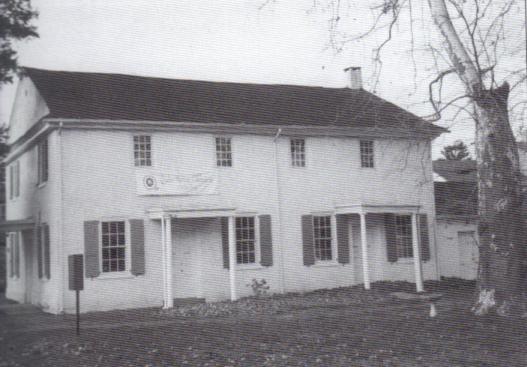 Historic Bristol Day 2014   Part I

by Cate Murway

SAVE THIS DATE . . . Saturday October 18, 2014 . . . Historic Bristol Day!!

The 38th Annual Historic Bristol Day sponsored by the Bristol Cultural & Historical Foundation on Saturday, October 18th, celebrates the influence of the Delaware River on Bristol's history.

BCHF is a non-profit organization dedicated to preserving over 3 centuries of Bristol's history and increasing cultural opportunities for all residents of the community, promoting pride which translates into helping and enhancing the treasure that has been inherited.

Historic Bristol on the Delaware was one of the early successful market towns in Pennsylvania and it became a famous riverfront resort in the 18th century. In 1681, Samuel Clift received title to 262 acres covering the original part of Bristol—the same day as the Proprietary Charter of Pennsylvania. The grant was for a tract of land on the Delaware River, "at the mouth of Mill Creek" indicating that the town's first industry was already established. The mill gave name to the town's first and most important commercial avenue, Mill Street. Bristol Borough was the county's only seaport.

Bristol became a popular playground for wealthy visitors who casually spent their monies at fancy hotels, restaurants, mineral springs and race courses. It evolved into major shipbuilding and other industry as the Delaware River and the Delaware Canal provided crucial shipping lanes for an eclectic mix of both raw materials and finished goods, and particularly anthracite coal.

Bristol is unique in Bucks County as being the focal point for potent strides in the field of transportation for three centuries, claiming preeminence in advances related to land, river, sea, and air transportation.

Location on the beautiful Delaware River was important as a hub in the transportation grid of the time and later as an important part of the industrial development of the country.

Although the Delaware River was a great facilitator of traffic from Philadelphia to Bristol, it also was an obstacle to travel from Bristol to Burlington, so Bristol offered a ferry service, whose charter had been granted by Queen Anne, connecting it to the city of Burlington, NJ, from its founding in 1681 until the opening of the bridge across the Delaware River in May 1931. The U.S. War Department granted permission to the Burlington-Bristol Bridge Company in 1929, following initial opposition from the operators of the Burlington-Bristol Ferry even though the ferry often shut down during inclement weather.  Ash-Howard, Needles and Tammen were hired as the consulting engineers for the project and the cost to build the two-lane, 20 foot wide Burlington-Bristol Bridge was slightly more than $1.5 million. 

Steam boat service between Trenton, NJ and Philadelphia also played a key role in community development, as many lines had stops in Bristol. Joining the business interests in support of a bridge between Burlington County and Bucks County were agricultural interests seeking a direct route from the farms in South Jersey to Pennsylvania.

Cars paid 35 cents to cross the span. At one time, the car toll was lowered to 30 cents and later to just 25 cents in 1948, when the Burlington County Bridge Commission purchased the Burlington-Bristol Bridge Company. In 1952, the Commission lowered the toll on the bridge to a nickel.

"Among the earliest projects of our colonial predecessors, who settled on the lands bordering upon the Delaware River, was the selection of the more desirable sites for the erection of villages. One of these, which claimed their first attention, was that upon the western bank of the Delaware, north of Neshaminy Creek, then called the town of Buckingham [Bristol]. The beautiful and luxuriant sections of country on either side of the lovely Delaware, everywhere offered inviting inducements to the earlier settlers in selecting places and rearing their intended homesteads."

"A History of Bucks County" by Doron Green 1911

Doron Green was the secretary/treasurer of the William H. Grundy Company, a member of the Bristol School Board and served as the president of the Bucks County School Directors Association. He also held positions as the secretary of the Artesian Ice Company, secretary of the Jefferson Land Association and secretary of Bristol Improvement.   He and his wife, Clara established their residence at 319 Radcliffe Street. His book sold for $.75, sufficient to cover the cost of publication.

So, SAVE THIS DATE . . . Saturday Oct. 18, 2014 . . . Historic Bristol Day!!

An original framed pastel watercolor painting, "A River in Time", a view from the river looking toward the wharf by local renowned artist, Joe Sagolla, will be raffled on Historic Bristol Day.

The painting is currently on display in the BCHF headquarters and will be on display at upcoming community events.

Suggested contribution is $1.00 per ticket or a book of six for $5.00.

The 2nd prize is a Historic Bristol custom throw, available in Hunter Green, Williamsburg Blue and Cranberry.

The craft fair portion has become one of the HBD's highlights, drawing many visitors to our historic riverfront town. You are cordially invited to display and sell your particular craft. As always your participation will add to the festivities. The participation fee for a 10 x 10 space is $50.00 if received by Friday 8/1/2014; $60.00 after 8/1-no exceptions.

All proceeds of the Annual Historic Bristol Day will be used for maintenance of the BCHF headquarters, built in 1874, and other expenses of the non-profit, all volunteer BCHF organization.

This FREE 10:00 a.m. - 4:00 p.m. festival event is the perfect opportunity to stroll, shop or dine within historic Bristol on the Delaware, the oldest town in Bucks County, incorporated as a borough in 1720. It is the third oldest town in Pennsylvania and the second chartered Borough.

Come early and plan to stay for awhile.

There's just no mistaking the Norman Rockwell flavor of this town!

Bristol Cultural & Historical Foundation, Inc.

321 Cedar Street

P.O. Box 215

Bristol, PA 19007

215.781.9895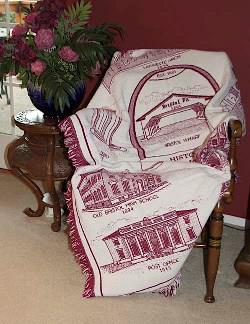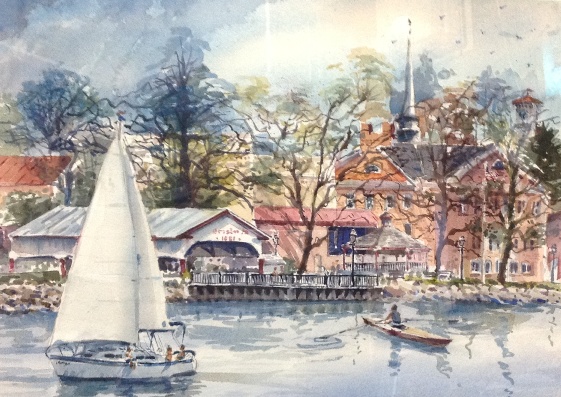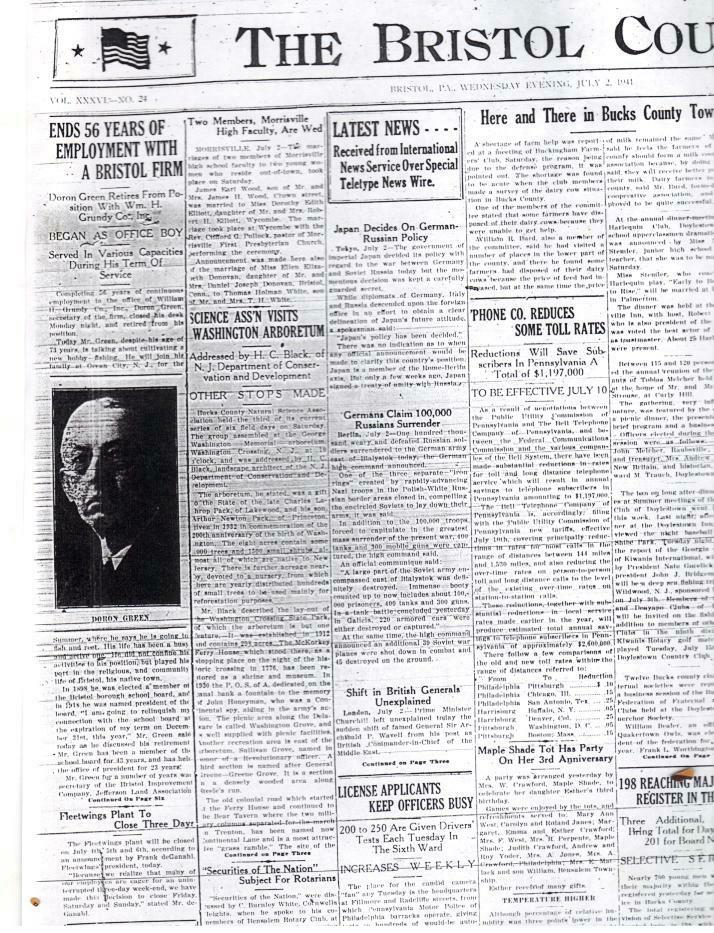 Bristol Friends Meeting House

courtesy of Harold & Carol Mitchener

"Images of America" Bristol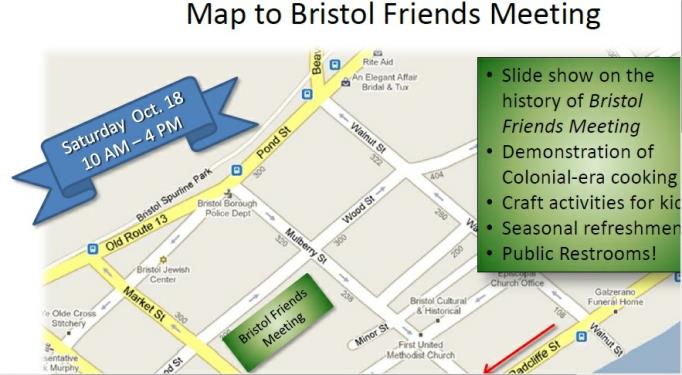 Historic Bristol Day 2014 Part 2

by Cate Murway

SAVE THIS DATE . . . Saturday October 18, 2014 . . . Historic Bristol Day!!

Discover historic Bristol on the Delaware! It is chock full of the most interesting old buildings that bring back nostalgic charm. The lively atmosphere and eclectic mix of free activities, crafts, games, displays, photos, food, merchants and entertainment events make Historic Bristol Day perfect for all ages.

October 18th is the grand opening of the Bristol History Trail, a new outdoor interpretive sign project created in collaboration with The Delaware & Lehigh National Heritage Corridor and Landmark Towns of Bucks County. The Bristol History Trail is located on the grounds of the Margaret R. Grundy Memorial Library and Museum at 680 Radcliffe Street.

Grundy Foundation officials will host the opening of the interpretive walking trail at the Library and Museum beginning at 9:00 am in the rooftop gardens. This project was conceived in honor of authors Harold D. and Carol Mitchener who have faithfully volunteered their time to identify, classify and preserve pictures, documents and other written materials pertinent to Bristol's history through their work at the Grundy Library and elsewhere in the community.

Senator Joseph R. Grundy's Last Will & Testament directed that this library be built adjacent to the Margaret R. Grundy Museum. The library opened in 1966 and underwent a comprehensive interior makeover and was rededicated on June 5, 2005.

Historic Bristol Day also marks the opening of Bristol's Riverfront Connection, a historical exhibit that focuses on the people and events as they relate to the Delaware River near Bristol. This interesting, family friendly exhibit can be viewed at the Library from October 18th to November 15th during regular Library hours.

Then, walk a few blocks. For a fun new twist, follow the "Q's" drawn on the sidewalk, marking the 2 block path from Market and Radcliffe Streets to the Bristol Friends Meeting House.

Take time to chat. Bristol is brimming with incredibly interesting people and places.

You can learn so much more about Bristol Borough and "A River in Time", including its settlement, inhabitants, and natural surroundings.

Paul W. Shaffer is the Computer Curator at the University of Pennsylvania. He and his wife, Susan B. moved to Bristol Borough ten years ago mainly for convenience, "because of the train line". Paul is the clerk at the Bristol Friends Meeting House and this author/ screenwriter and "competitive storyteller" has also worked at Franklin Institute. Susan is the Meeting House religious education chairperson. They, along with others from the congregation, are coordinating the Historic Bristol Day activities to be held on the corner of Market and Wood Streets.

Quakerism, or The Religious Society of Friends, was formed in England in the 1600's by a man named George Fox and a group of like-minded seekers. Because ministry was oftentimes given by untrained speakers filled with spiritual inspiration, they sometimes trembled, leading to the early nickname of "Quakers". The date on the stone marker of the Meeting House on 235 Market Street is 1711, making it Bristol's oldest known building, constructed with brick brought from England. During the American Revolution, it was also used as a hospital.

A creative, imaginative 200 year history of the Delaware from 1680-1880, emphasizing Native Americans, will be presented in the Meeting House, utilizing puppet-like visual aids. Come see a Lenape teepee and attend the discussion on how the Delaware Indians, Bristol's earliest inhabitants, lived. The Lenape, members of the Algonquian language group which also included the Blackfoot, Arapaho and Cheyenne, were an association of related peoples who shared familial bonds in an area known as Lenapehoking, the Lenape traditional territory, which spanned eastern Pennsylvania, western New Jersey, and eastern Delaware.

Before the Europeans came to Bristol, Radcliffe Street was an Indian path and the tall trees that lined it held nests of eagles. One known tale of Indian folklore relates that in the times before noise pollution, the Delaware River was used to carry messages. On a quiet day when the river was calm, an Indian "below the falls" could kneel by the river, cup his hand and speak onto the river. The spoken message could be heard by another Indian at Bristol, with his ear held near the water's surface.

Various river-related activities for children of school age will take place in the "Children's Corner" and all are invited to participate in some arts & crafts and enjoy 'fall themed' food [michëwakàn] like crisp ginger snaps and crunchy apples.

Paul feels that "smoke and smells are the best attraction ever".

A Colonial era 'English Quaker Hearth Cooking Tradition' demonstration in a fire pit will be offered by open hearth and fire-cook, Mercy Ingraham from noon-4:00 PM. Mercy, a former Girl Scout, resides in an 18th century home that was owned by the George Hulme family. In 1814 John Hulme was instrumental in establishing Bucks County's first bank, which began business in a portion of George Hulme's house that boasts a bank vault and a walk –in fireplace. 

Senator Joseph Grundy  and his sister, Margaret were the last two direct descendants of  Edmund Grundy, a native of England and his wife, Rebecca [Hulme], the daughter of William Hulme, a direct descendent of John Hulme, a founder of Hulmeville, PA.  Their parents were William H. and Mary Lamb [Ridgway] Grundy.

Mercy, also a trained psychiatric nurse, is the culinary equivalent of a Revolutionary War re-enactor.

"You should come away from the experience with an enhanced knowledge of food preparation, and an increased respect for the efforts our ancestors made in their daily lives." 
www.openhearthcook.com
Feet dragging yet? Hop a ride in "A Better Way Farm" Belgian Draft Horse-drawn wagon starting and ending in front of the Bristol Riverside Theatre, 120 Radcliffe Street. This unique transportation, offered from 11:00-3:00PM will take the riders to the past where life was once much simpler. 

Historic Bristol Day 2014 will be an incredibly action packed day, complete with amazing events highlighting the Delaware River, just one of Bristol's treasures. BCHF Board member Helen Mary Younglove is industriously working on the programs. Helen is truly the backbone of the BCHF organization!

Plans are in progress and Bristol's "Welcome Friend" sign which was hung across Radcliffe Street near the bridge at Adams Hollow Creek to greet General Lafayette on his Farewell Tour of America In September 1824, was given a place of honor on the wall outside of the Bristol Borough Council Chamber. The sign continues to beckon visitors in the twenty-first century.

Historic Bristol Day 2014 Part 2 is the second segment of a series introducing the 38th Annual Historic Bristol Day to be held on October 18, 2014.

Recommend a "Spotlight". E-mail vjmrun@yahoo.com

~~~~~~~~~~~~~~~~~~~~~~~~~~~~~~~~~~~~~~~~~~~~~~~~~~~~~~~~~~~~~~~~~~~~~~~~~~~~~~~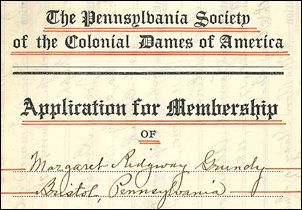 ~~~~~~~~~~~~~~~~~~~~~~~~~~~~~~~~~~~~~~~~~~~~~~~~~~~~~~~~~~~~~~~~~~~~~~~~~~~~~~~~~~~~~~~~~~~~~~~~~~~~~~~