"I believe that children are our future…"

by Cate Murway

"I believe that children are our future…"

Teach them well and let them lead the way

Show them all the beauty they possess inside…"

Hope you started your day with a substantial breakfast, as you are about to be introduced to the truly ambitious, decidedly motivated Brendan Gerard Corrigan, born 12-30-88, who very well could be future President. He and his brother, Andrew Brendan Corrigan [5-19-87], Bristol H.S. grad, currently attending Elizabethtown College in Lancaster County (named the #2 comprehensive college in the North in U.S. News & World Report's "Best Values" rankings in 2005 and 2006), are both accomplished athletes. Together they have competed in soccer, golf, cross country, basketball, indoor track and track& field. They are the key lifeguards at the 5th Ward Pool on Lincoln Avenue during the summer months of June through September. Twenty five pristine lawns grace Bristol Borough with increased value and appeal, including Mayor Joe Saxton's, due to the enthusiastic craftsmanship of the skilled team of Brendan and Drew, owners of Corrigan's Landscaping. Brendan is also the Head Busboy who sets schedules and does the "hiring and firing of busboys" at Charlie Karp's Pub, a full-service restaurant on Farragut Avenue.

"Everybody searching for a hero

People need someone to look up to.."

Brendan's parents have been unparalleled role models.  Brendan is at least 6'2 so why does he look up to his parents, John Allen [Jack] Corrigan, BHS grad '72 and Anne Marie Townsend- Corrigan, CEC grad '71? " They have an incredible work ethic" and consummate energy, exhibited in "how well they do everything and the amount that they do". Brendan's father, Jack is a Project Construction Manager at HNTB, Philadelphia, one of the first engineering and architecture firms to harness the power of technology with programming and communications expertise. His mother, Anne is an exceptionally dedicated learning support teacher, planning & implementing programs for students with learning difficulties in Cornwells Elementary School, Bensalem. They passionately support their sons in all academic, athletic, and extracurricular activities, business ventures and Borough projects.

"Give them a sense of pride to make it easier.."

Brendan will be part of the third generation Corrigan Bristol High School graduations. His grandfather, John Francis Corrigan, Class of '52, currently lives in California but he still reads the Bristol Pilot to stay informed of local happenings. His Great Uncle, State Representative, Honorable Thomas C. Corrigan, Sr., is a BHS '56 graduate. Ten times he has watched his Uncle Tom being sworn in and was present at the ceremony while he took his oath. Brendan was voted Class Vice President, named "Most Likely to Succeed" by his peers and has earned the position of 1st in his Class of 72 students.  A former President shared this same status as recounted in First In His Class: A Biography Of Bill Clinton by David Maraniss, "He had proved that he could compete with the brightest of his generation, and indeed had constructed a vast network of contemporaries who would stand by him for the rest of his career".

Brendan took the initiative to respond to Mayor Saxton's Courier Times press release. He prepared for his interview, collected recommendations for the MYAC application, and has been the President of the Mayor's Youth Advisory Council since its inception. He, Vice President Sam Scalzo and the currently 14 members Council are actively involved in service clubs, community organizations and the local Borough events. The wreaths were hung on the light posts with care; Brendan knew Santa soon would be there. He proudly stood by the Mayor for the Friday night tree lighting ceremony and with a rhythmic stride, marched in step at his side in the Saturday Town Parade. [visit www.bristolborough.com for parade video].

His MYAC group prepares the Summer Resource Guide, a handbook of programs, sites, and activities that are distributed to the St. Ann and St. Mark elementary school students and their families. Mayor Saxton has also awarded them with a certificate for their exemplary May Clean-Up Crew. They meet the 3rd Monday of every month in the newly refurbished Borough Hall.

"I decided long ago, never to walk in anyone's shadows

If I fail, if I succeed

At least I'll live as I believe…"

Brandon NEVER LOWERS THE BAR! He is a proficient High Jumper, CYO track participant since 1st grad, an AAU Junior Olympian and has consistently earned medals at the District 1 Track & Field Competition at the Coatesville Area High School. His ambitious goal for the upcoming spring season is to qualify for the State Competition at Shippensburg University.

This past summer, Brendan, as an intern to Congressman Michael G. Fitzpatrick, had the opportunity to gain firsthand knowledge about how a Congressional office provides constituent services and interacts with the community. "The internship program affords students a hands-on education in the operation of Congress, the legislative process and the mechanics of the Federal government."

Brendan's favorite school subject is "AP European History"[the study of European history since 1450, introducing cultural, economic, political, and social developments that played a fundamental role in shaping the world], honing his skills to be able to analyze historical evidence and historical interpretation. "Effective Speaking", the BCCC course offered at BHS, enhancing his ability to express himself cogently, is a close second. As a student participating in this accelerated program, he will earn college credit that may be transferred to the college/university in which he enrolls upon graduation.  His first choice is Georgetown University, the nation's oldest Catholic and Jesuit University, rich in traditions, in Washington, D.C., founded in 1789, the same year the U.S. Constitution took effect.

During his Junior year, Brendan successfully served as defense advocate in the Commonwealth of Pennsylvania v. Teaberry Olson Murder /Criminal Trial and celebrated 2 victories last February for the BHS Mock Trial team in the Bucks County Courthouse in Doylestown. He will be participating in this year's case, "Jamie Anderson v. Taylor Williams, a civil action that centers around cyberstalking, a timely topic in today's computer age." The Statewide H.S. Mock Trial competitions are one of the premier academic high school competitions.

His political ambitions revolve around exercising fiscal responsibility to limit the size of the deficit and fight short-term economic difficulties. His aspirations also focus on providing a pivotal role in providing compassionate and responsive care for the Veterans, whose transition is hard, but should not be complicated by difficulty in finding jobs or homes. 

Brendan shared only that a "run for congress" is securely in his life goals but his

e-mail address is quite clear- mrprez@myway.com.

If you ever get the opportunity to meet Brendan G. Corrigan, shake his hand, and look him straight in the eye. You may be shaking the hand of a future President of the United States of America.

"Let the children's laughter remind us how we used to be."

Lyrics -Song: Greatest Love Of All

Original music by Michael Masser

Original lyrics by Linda Creed

"Linda Creed's own personal favorite song was 'The Greatest Love Of All', which she co-wrote with Michael Masser for the Muhammed Ali film biography 'The Greatest'. The track was sung by George Benson and became a worldwide hit. Sadly, weeks before Whitney Houston's version reached number one in 1986, Creed's battle with cancer ended on 10th April, that year. In 1992, she was posthumously inducted into the Songwriters Hall of Fame". [from the Linda Creed homepage]

Recommend a Spotlight-

e-mail vjmrun@yahoo.com

~~~~~~~~~~~~~~~~~~~~~~~~~~~~~~~~~~~~~~~~~~~~~~~~~~~~~~~~~

Bristol's Corrigan reelected at ASU

7.2.09

Brendan Corrigan, a 2007 graduate of Bristol High School, has completed his sophomore year of college at Arizona State University. Brendan was reelected as Associate Director of Campus Affairs on the Executive Board for the Residence Hall Association, which is the second highest student-elected position in the on-campus student government.

Brendan was chosen by his fraternity, Pi Kappa Phi, to be a delegate to the Interfraternity Council (IFC) and represent his fraternity amongst the other 25 fraternities on campus and was recently elected to serve as the Interfraternity Council Vice President of Judicial Affairs at ASU with a Greek Life over 5,000 students.

Brendan also finished his second year as the Program Manager and Head Official for Intramural Sports at the Student Recreation Complex. Brendan won the Outstanding Service Award for his dedication to Intramural Sports.

The son of Ann Marie and Jack, Brendan has achieved all of these accomplishments while maintaining Dean's List status in Barrett, The Honors College at ASU.

~~~~~~~~~~~~~~~~~~~~~~~~~~~~~~~~~~~~~~~~~~~~~~~~~~~~~~~~~~~~

Obituary of John Francis Corrigan [Brendan's grandfather] 

John Francis Corrigan, known as Jack by his friends and family, formerly of Bristol, Pennsylvania passed away in his home in Perris, California on Tuesday July 21st, 2009 surrounded by his loved ones.

Jack was 74 years of age, born December 14th, 1934. He was the son of John Joseph Corrigan and Dorothy Levers both of Bristol, PA.

He was a Korean War Veteran, who served his country proudly in the distinguished United States Navy aboard the U.S.S. Ticonderoga. He enlisted in February of 1952 and was honorably discharged in October of 1955. After

the navy, Jack began his 19 year career at Rohm & Haas in Bristol, PA.

Jack attended grade school at St. Marks Catholic School and graduated from Bristol High School in 1952. He spent most of his free time on the golf course and has achieved a feat most golfers have not, a coveted hole-in-one.

He is survived by his loving wife Margaret (Marge) Tyson-Corrigan, who he would have celebrated his 56th wedding anniversary with on July 25th, and their four sons Jack Corrigan and his wife Ann Marie of Bristol, PA. James

Corrigan and his wife Jacklyn of San Leandro, CA., and Allen Corrigan of Perris, CA. Jack was predeceased by his son Michael Corrigan and his favorite Uncle, Leroy (Pete) Levers.

Jack was the oldest of six children; Thomas Corrigan of Harrisburg, P.A., Margaret (Peggy) Petty of Collinsville, O.K., James Corrigan of Mt. Pocono, P.A., Virginia Paleafico of Bristol, P.A., and Chuck Corrigan of Dallas, TX.

Jack also was the proud grandfather of Jessica, Katie, Jill, Andrew, Brendan, Kayla and will be missed by his great grandchildren Hunter and Jocelyn.

Jack was laid to rest in Riverside National Military Cemetery.

Brendan G. Corrigan [grandson]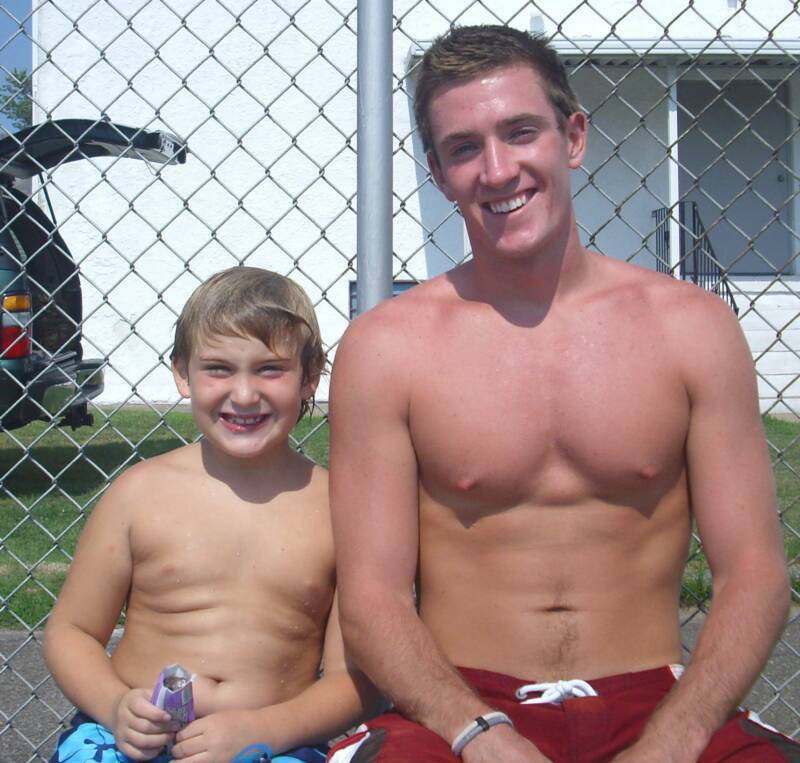 lifeguard brother,

Andrew Brendan Corrigan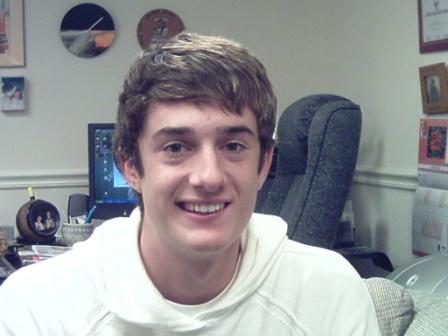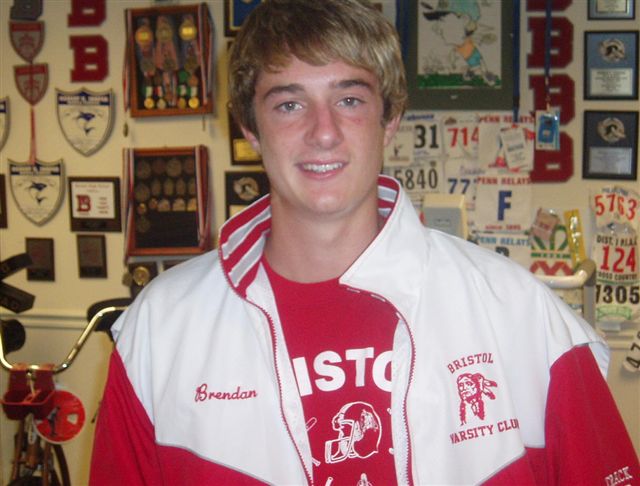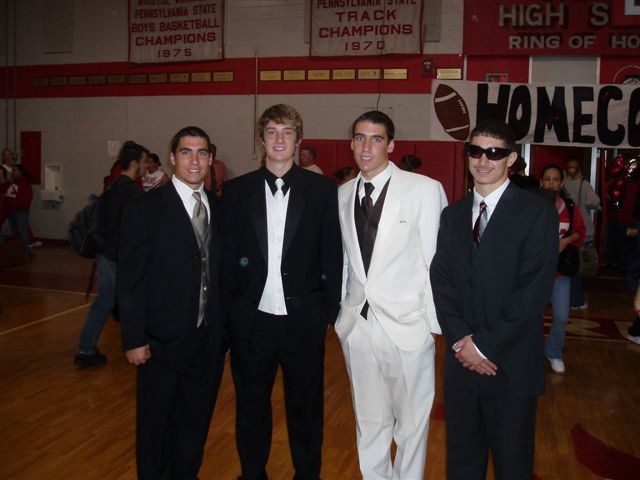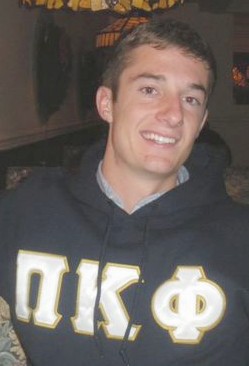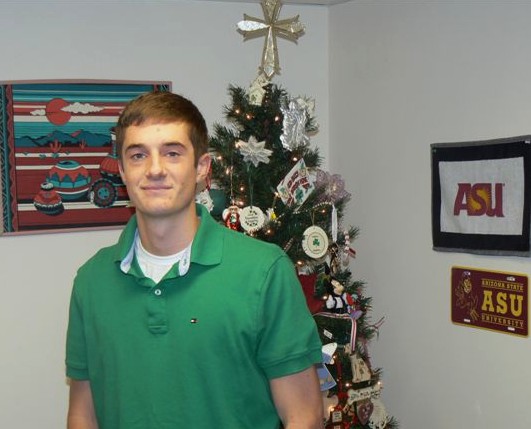 Published: Thursday, July 2, 2009

Mission Possible- Corrigan's College Campaign

by Cate Murway

"I believe that children are our future…

Teach them well and let them lead the way…"

The four sport Varsity athlete BHS 2007 Class Vice President and Salutatorian named "Most Likely to Succeed", Brendan Gerard Corrigan, ASU '11 was the first "Children are our Future" profile in the Bristol Pilot. He has just celebrated his 21st birthday and is currently running his College Campaign for ASU Student Government President, respected as the official voice, one of the highest honored roles to achieve during academic studies. He presents himself as thoughtful, focused, and sensitive.

We all face choices everyday and the choices we make can affect the rest of our lives.

"I promise to continue to go above and beyond."

Brendan's choice of senior quote: "Kites rise highest against the wind, not with it."

                            Sir Winston Leonard Spencer Churchill (1874-1965]

Dean's List student [4.1 GPA] Brendan, enrolled in Barrett, the Honor's College, one of the top eight honors programs in the USA, the College of Liberal Arts & Sciences, has completed his first term of his junior year at Arizona State University.  He was re-elected by the RHA General Council, representatives from ten Hall Councils and two Apartment Councils and the Council of Community Assistants, as Associate Director of Campus Affairs on the Executive Board for the Residence Hall Association (RHA). This is the second highest student-elected position in the on-campus student government, the Director's right-hand man in making decisions, running meetings, and stepping in as a replacement. Its purpose is enhancing the quality of residence hall life and providing a cohesive voice for residents while providing cultural, diversity, educational, and social programming. He has a commitment to fundamental values and the achievement of personal excellence and he has "worked every day with a smile and made it a priority to use 'please' and 'thank you'". He firmly believes in and lives the tenets of character, leadership, academics, sportsmanship, and service.

Brendan was chosen by his fraternity, Pi Kappa Phi [Leaders by Choice], to be a delegate to the Interfraternity Council (IFC) and represent his fraternity amongst the other 25 fraternities on campus and was recently elected to serve as the Interfraternity Council VP of Judicial Affairs at ASU with a Greek Life over 5,000 students.

He is learning how to spread the message of acceptance and understanding for people with disabilities to his own campus and neighboring communities. The Fraternity philanthropic organization that they support is their own. Push America [original acronym-play units for severly handicapped]  programs were created to educate and provide a quality hands-on service experience for the members while enhancing the lives of people with disabilities. They recently built a ramp on the trailer home of a gentleman suffering from Cerebral Palsy.

He finished his second year as the Program Manager & Head Official for Intramural Sports at the Student Recreation Complex and was awarded for Outstanding Service for his dedication to Intramural Sports. Obviously, Brendan gives good government.

His H.S. summers have included lifeguarding at the now closed 5th Ward Pool on Lincoln Avenue and an internship to Congressman Michael G. Fitzpatrick. He and his brother, Secondary Education, History major/ basketball & track athlete/student senate member Andrew Brendan Corrigan, Elizabethtown College '10 are the skilled team owners of Corrigan's Landscaping who take great pride in their exceptional work, offering quality landscaping services at affordable prices!

Twenty five pristine lawns grace Bristol Borough with increased value and appeal, including that of former Mayor Honorable Joseph [Joe] A. Saxton, to their credit.

Mayor Saxton has innovatively encouraged youth interest and participation for the long term good of this town with his Mayor's Youth Advisory Council of which Brendan was President. The Mayor confirmed, "Brendan's run for Student President at Arizona State is of no surprise for me considering all of his accomplishments to date and this will be just another step in his learning process that will help this goal driven, intelligent young gentleman achieve his life goals. As I have always communicated to him, if at anytime I can be of help to him in anyway he knows how to contact me. We have kept in touch during his college time and I look forward to his success in life."

With mutual admiration, Brendan voiced his respect for Mayor Saxton. "He has served as such a positive role model, involved in politics to make a difference. His motives are for the betterment of the Borough. I'm glad he is still involved in the Borough on the school board."

Brendan is seeking the office of Undergraduate Student Government president [USG], the voice for the 55,000 students to the University Administration, the Arizona Board of Regents and the local and state government.

Author William Michael [Bill] Pezza, BHS '65 "encouraged me to run"; he always offered his support. "Put your hat in the race for student body president."

His platform for the presidency is concise and clear: "It's about you. It's as simple as that."

Each student pays $50.00 into the activity fee [$2.1 million dollar budget] that Brendan would need to oversee, assure that it is used appropriatly and prevent wasteful spending.

Students are the most important part of this university.

"Money should benefit as many students possible in the most tangible way, in programs and initiatives that are useful to them."

Two of his presidential goals are "grandfathering tuition" so any ASU student is locked into the tuition rate for the entire college career, and subsidizing printing costs in the library during finals.

"We will not promise anything we cannot do."

The aspiring President was a frosh intern in the student government and the VP of Manzanita Hall, the largest freshmen year experience residence hall, designed by the dean of the Yale School of Architecture.

He firmly believes that co-curricular activities/sports serve an important role in the quality of a student's life. They offer opportunities to meet new people, develop leadership skills, integrate coursework with practical experiences and gain a well-rounded education. He started as a referee and is now the program manager of Intramural Sports.

Brendan was appointed Governor on the Campus Recreation Board, diligently overseeing the complex and the programs. He has served on the University Hearing Board, investigating the issues raised and determining whether the student/organization charged is responsible for the conduct alleged.

ASU is 5x the size of Bristol Borough, it is the largest campus and the 3rd largest University.

His team, the potential leaders of ASU who can do the job well

and are respected student leaders, are Honor students and

members of Greek communities: Urban Planning Major Lucas Lindsay '11

VP of Policy, executive board of his fraternity and of the Student Foundation;

and Business Major Allison DeVane '12, VP of Services,

President of Sorority, Senator from Honors College and

VP of Student Alumni Association, who also teaches Intro to ASU.

Elections are this spring and Brendan's goal is to take office in Fall 2010.

"I decided long ago, never to walk in anyone's shadows………

Campaign finances are really strict with the cap of $2500 for the ticket.

He has asked for $500.00 from each VP and he himself will be responsible for $1500.00.

Brendan is compiling a donor list to help fund his campaign and he is meticulous with his financial reports.

"I will take care of that!"

Please put together your change for "change". Brendan is seeking donations to his campaign.

If you are interested in supporting his campaign, please make your check payable to "Brendan Corrigan" [memo line ASU student government] and mail it to this address: 213 Coolidge Place Bristol, PA 19007-4229.

Any donation is appreciated, perhaps a check for your year of BHS graduation. You can proudly take ownership of a local Bristol on the Delaware resident running for Student President at one of the largest universities in the Nation.

Thank you in advance for your generous support.

A year from now what would he like to be saying?

"We've had great success at providing valuable services to the students at Arizona State University."

Next step? Unwaveringly he responded, "Law School". He hasn't figured out where yet, but he will prepare applications to Villanova, Georgetown, NYU, ASU, UCLA and Stanford.

"Still strove with his last ounce of courage to reach the unreachable star."

Recommend a "Children are Our Future": e-mail vjmrun@yahoo.com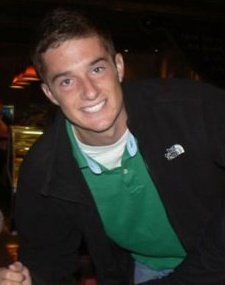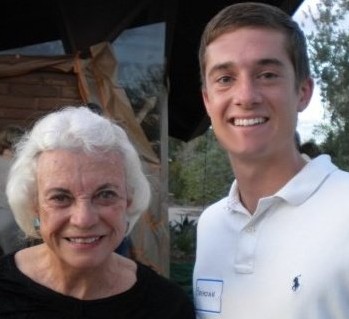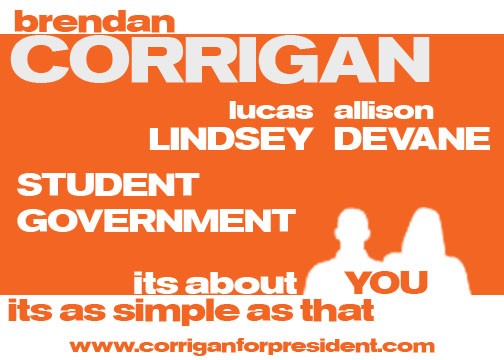 former Associate Justice of the Supreme Court [81-06] /

AZ State Senator [69-75] Sandra Day O'Connor with Brendan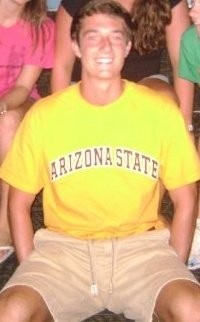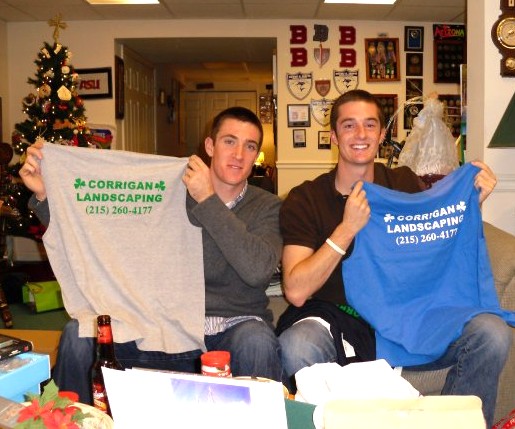 brothers, Andrew and Brendan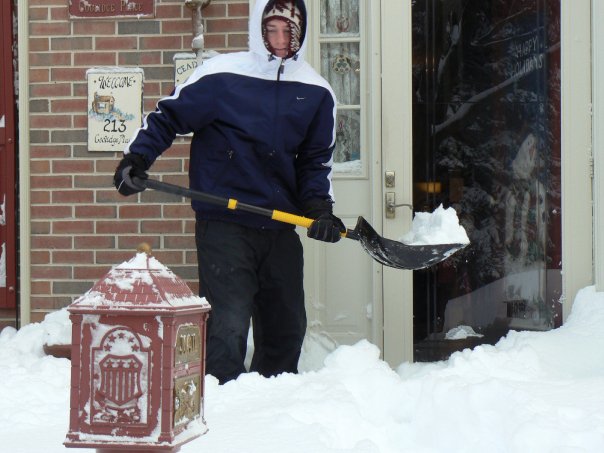 Sent: Wednesday, February 10, 2010 9:05 PM

To: Brendan Corrigan

Subject: NIRSA Regional Basketball Championships

Brendan -

Congratulations!  You have been selected by your peers to represent ASU at the NIRSA West Regional Basketball Championships hosted by UNLV. This tournament will be held the weekend of February 26-28th in Las Vegas, Nevada.  We feel your skills, knowledge and love of basketball will represent ASU well and we are excited to offer this invitation to you.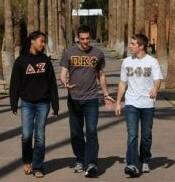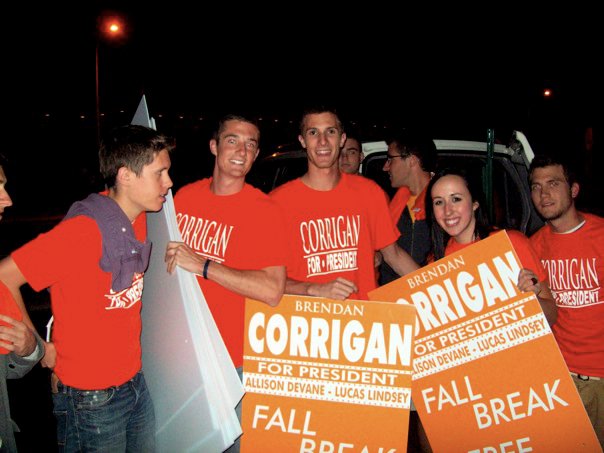 Subject: scholarship winner

Dear Mr. Brendan Corrigan:

Congratulations! On behalf of Political Science at Arizona State University, I am delighted to inform you that

you are the winner of the Calvin M. Holman Political Science Scholarship this year.

We hope that you will be able to join us on April 21, 2010 at 1:30 p.m. in Coor Hall 6607 for a brief awards ceremony.  Please feel free to invite your family or a special friend to join us as you are recognized.

Miki Caul Kittilson, Ph.D.

Associate Professor  School of Politics and Global Studies  Arizona State University